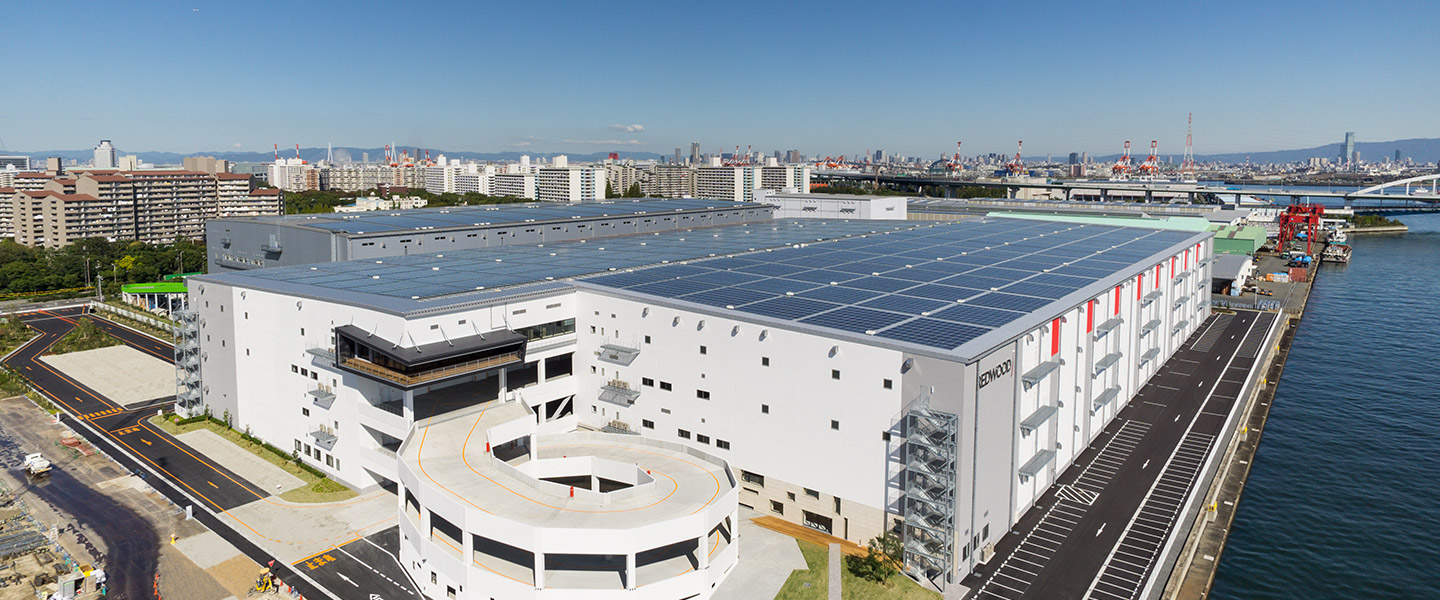 Nanko Distribution Center
Osaka City, Osaka
Commercial
At the end of November 2016 "Redwood Nanko Distribution Centre I", one of two twin buildings, completed its construction of a Trina Solar "Duomax" installation to achieve high module durability and performance.
The first construction phase covered a total area of 120,000 m2 with 13,120 frameless glass modules DUOMAX PEG 5 installed on the rooftop.
In the second phase, with a total area of 150,000 m2, 15,040 additional modules will be added thus bringing the total number of modules to 28,160. Upon completion of the twin buildings, this combined rooftop installation will be the largest in Japan.
The distribution center is located in the Osaka Bay area where salt damage is a known issue. Therefore the project owner knew that standard modules with back sheets made of resin would not be suitable for installation. Duomax PEG5 modules prevent PID (potential induced degradation) which occurs under severe conditions such as in hot and humid climate and in areas of salt mist. They provide durability and better performance and were hence selected for this large-scale rooftop installation.
Want to find out how Trina Solar can help you?
Get in touch with us today and start shaping your solar future.
Contact Us