TrinaTracker has widespread compatibility with most major PV modules. However, unlike other module original equipment manufacturers (OEMs), Trina Solar is the only module OEM that also makes a reliable, high-quality solar tracker. Combined with TrinaPro, customers receive an all-in-one smart energy solution from a fully bankable partner.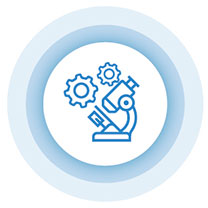 Engineering Team
US-based R&D and Engineering Team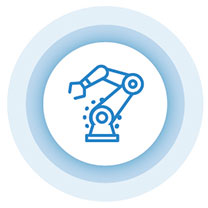 Reliable & Smart Tracker Solution
Vanguard 1P
Vanguard 2P
SuperTrack smart controls
TrinaSmart cloud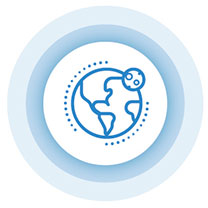 US Team
Local engineering, sales, installation & operations teams
Tracker projects in 40 countries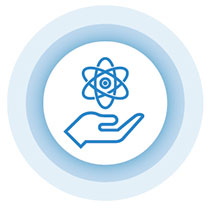 Customer Service
Personal service from planning
to design engineering to installation
Operations & maintenance services
Services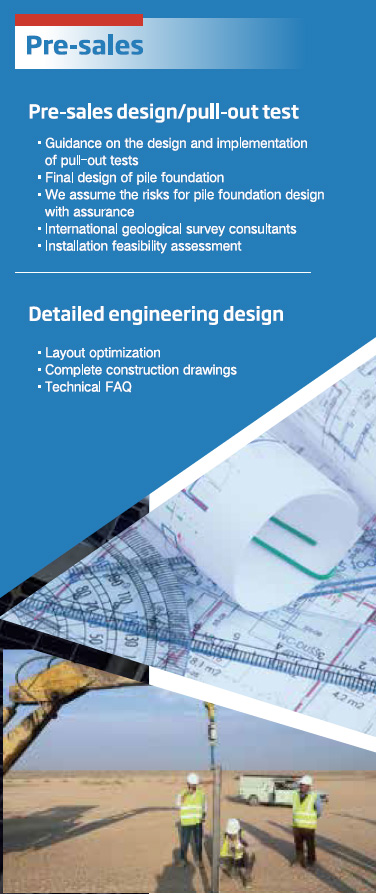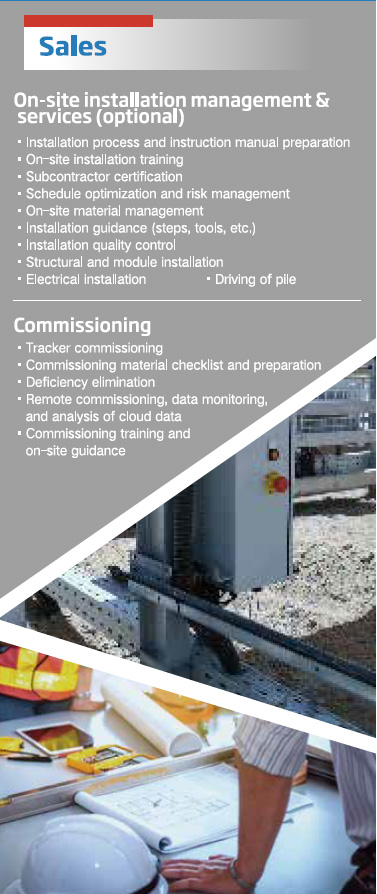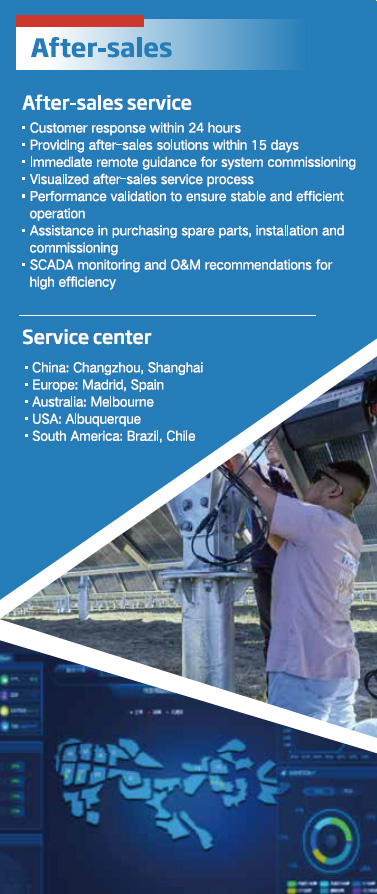 Manufacturing Leadership

The smart solar tracker factory featuring innovation, reliability and intelligence domenstrates the industry advantages of TrinaTracker. By leveraging advanced manufacturing equipment, the Production + Researchand research platform, and the life cycle quality management concept, TrinaTracker actively creates industry-leading tracker products.
TrinaTracker will further fully integrate and utilize hardware and software to realize intelligent manufacturing scenarios integrating intelligent production, coordinated decision-making, intelligent IoT, planning collaboration, and quality control. Meanwhile, it will use intelligent approaches to define product paths and business scenarios, identify customer needs and product configurations, and continue to optimize the use of sites while allowing for restrictions to continuously improve value and energy yield for clients and achieve win-win cooperation.
Discover the TrinaTracker advantage.
• In-house engineering department provides custom-made solutions for each project.
• In-house manufacturing center ensures optimal quality materials and adaptability to delivery dates.
• Backed by a solid history of bankability and financial trustworthiness.
• Quick and simple installation.
• Wind tunnel tested.
• 99.5% yield rate.
Certificates