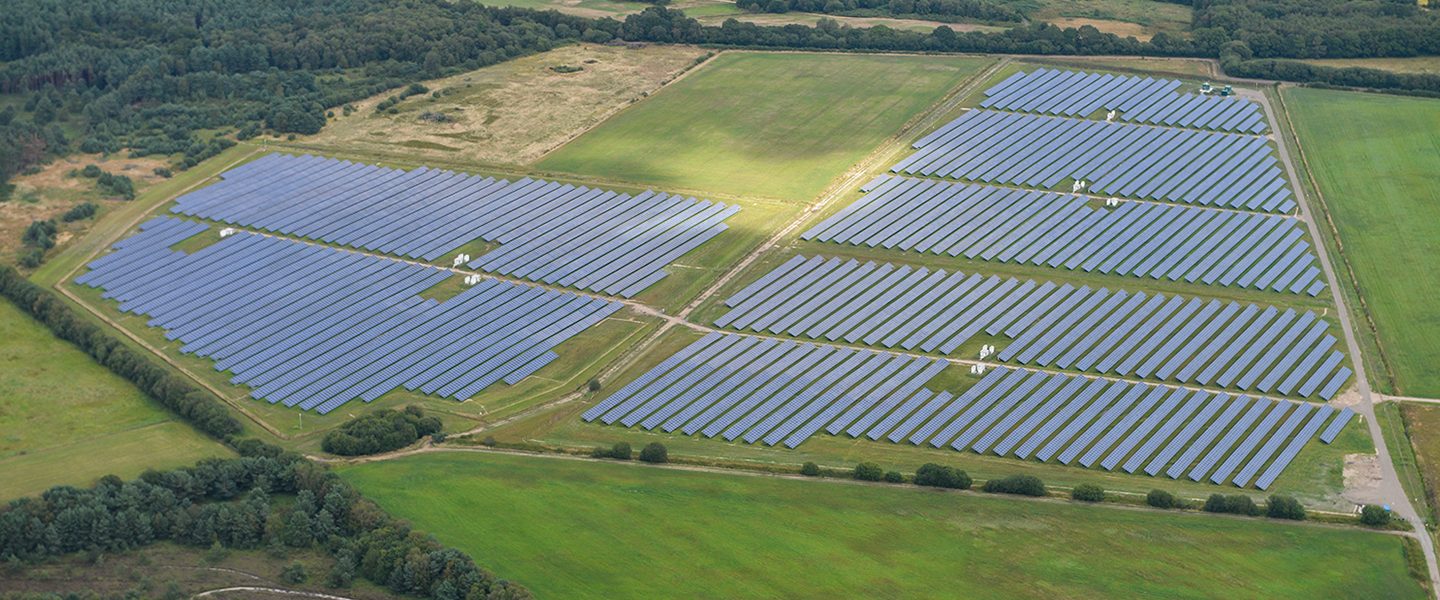 Homeland Solar Farm
Dorset, United Kingdom
Utility
The decision to build a large solar farm in Three Legged Cross was heavily influenced by Dorset having more sunshine than most other UK locations. This Grade 4 agricultural land, with a soil base of sand and gravel, was an ideal situation for a solar project. With Good Energy's proposal to the Council having been approved in October 2013, Trina Solar purchased, completed, and maintained the project and has now sold it. Construction began in December 2013 with connection to the grid taking place in March 2014. Being thoroughly committed to encouraging biodiversity, Trina Solar worked with the farm's owners and the local community to ensure that the landscape and wildlife habitats were protected during construction and, through Toolbox Talks, ensured that adverse effects to, and offences against protected species were avoided. The project's 52,000 multicrystalline panels provide enough clean solar electricity to power 4,300 local homes for 25 years. The polycrystalline Honey module performs well in cloudy conditions and delivers an excellent efficiency of 15.9% with a maximum power output of 265W. It exceeds the standard requirements for snow and wind loads and is ideal for all rooftop installations.
Want to find out how Trina Solar can help you?
Get in touch with us today and start shaping your solar future.
Contact Us