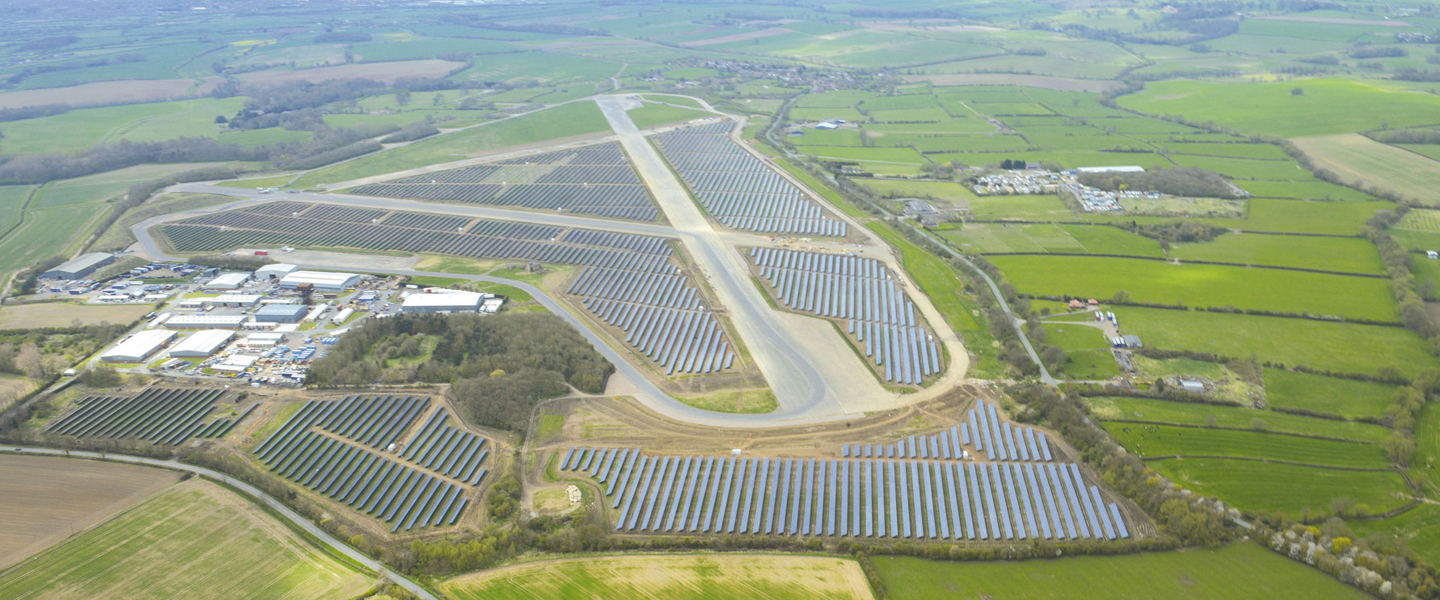 Wymeswold Airfield
Leicestershire, United Kingdom
Utility
The 150 acre site, a former RAF airfield, offers agricultural, leisure and sporting facilities. To maximize energy and the usage of space Wymeswold's owners contracted S.A.G. Solarstrom AG to design and build a ground-mounted solar PV array that would connect to the utility grid. Trina Solar were asked to supply over 132,000 TSM-PC05 multi-crystalline modules. Installed in three months and connected to the grid in March 2013, the project then qualified for 2 ROCS. The output, of about 30,650 MWh, is enough to power 8,000 households.
Foresight Solar Fund acquired it as their first plant in November 2013 and from then until January 2014 the plant generated 15% more power than predicted, the modules performing well in low levels of light. In 2014 the plant's O&M Contractor, Lark Energy, commissioned Trina Solar to install a further 2.2 MW to the site.
The polycrystalline Honey module delivers a maximum efficiency of 15.9% with a maximum output of 260 W. Being efficient in low-light conditions makes it ideal for rooftop installations and ensures best results for the user. Coming with the usual Trina Solar warranties, it bears snow loads of up to 5,400 Pa and wind loads of up to 2,400 Pa.
Want to find out how Trina Solar can help you?
Get in touch with us today and start shaping your solar future.
Contact Us