Complete Solar Solution Helps Non-Profit Achieve Sustainability Goals
Trina Solar US Featured on Inside the Blueprint


Trina Solar recently partnered with Spear Commercial and Industrial and Foundation Communities in an inspiring story, revealing how our regionally focused, global solar company impacts and improves communities, including this one in Austin, Texas.
The TV segment, produced by Inside the Blueprint, highlights the benefits of Trina Solar's complete solar solution offering for engineering, procurement, and construction (EPC) companies and the local commercial customers they serve.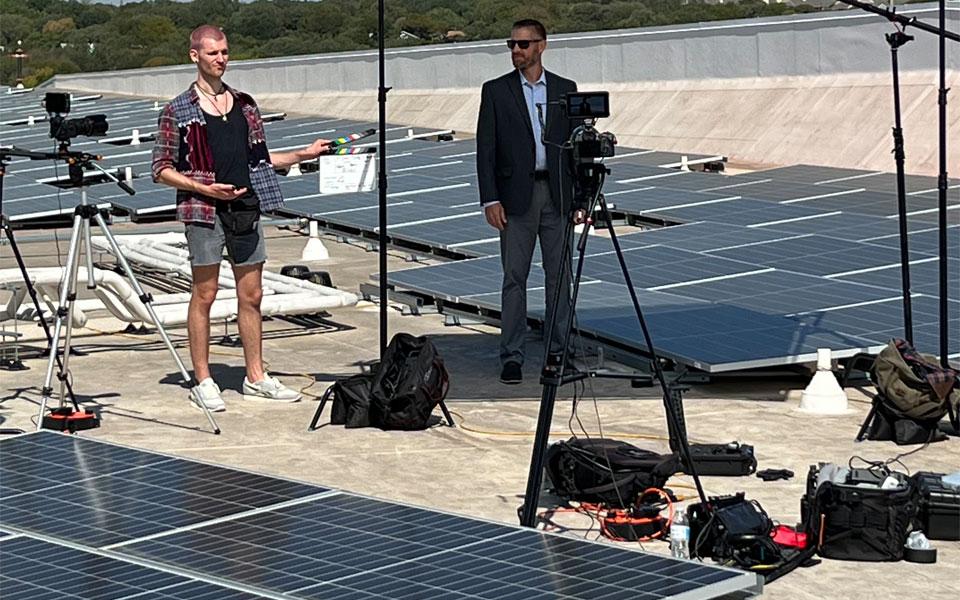 Inside the Blueprint captured the true story of Trina Solar's partnership with Spear Commercial & Industrial and the Austin community that was positively impacted through Foundation Communities at Waterloo Terrace Apartments.
Instead of purchasing modules from a manufacturer that simply sells hardware, Spear Commercial & Industrial needed a partner who could streamline procurement and enable the most efficient and cost-effective project possible. Trina Solar provided a simplifed and optimized solution that included racking and inverters, eliminating guesswork and enabling Spear to complete the job more efficiently.
Foundation Communities owns and operates 23 affordable-housing communities across Austin and three in North Texas. Currently, the organization plans on opening three new facilities in early 2023, with five other projects in various stages of development. In addition to providing affordable housing, Foundation Communities has sustainability goals, which sets it apart from other affordable non-profit organizations.
The TV segment aired on CNBC in 2022 and is now available to watch on Trina Solar's YouTube channel.
Ready to collaborate? Contact us today!
All fields marked with an asterisk (*) are required