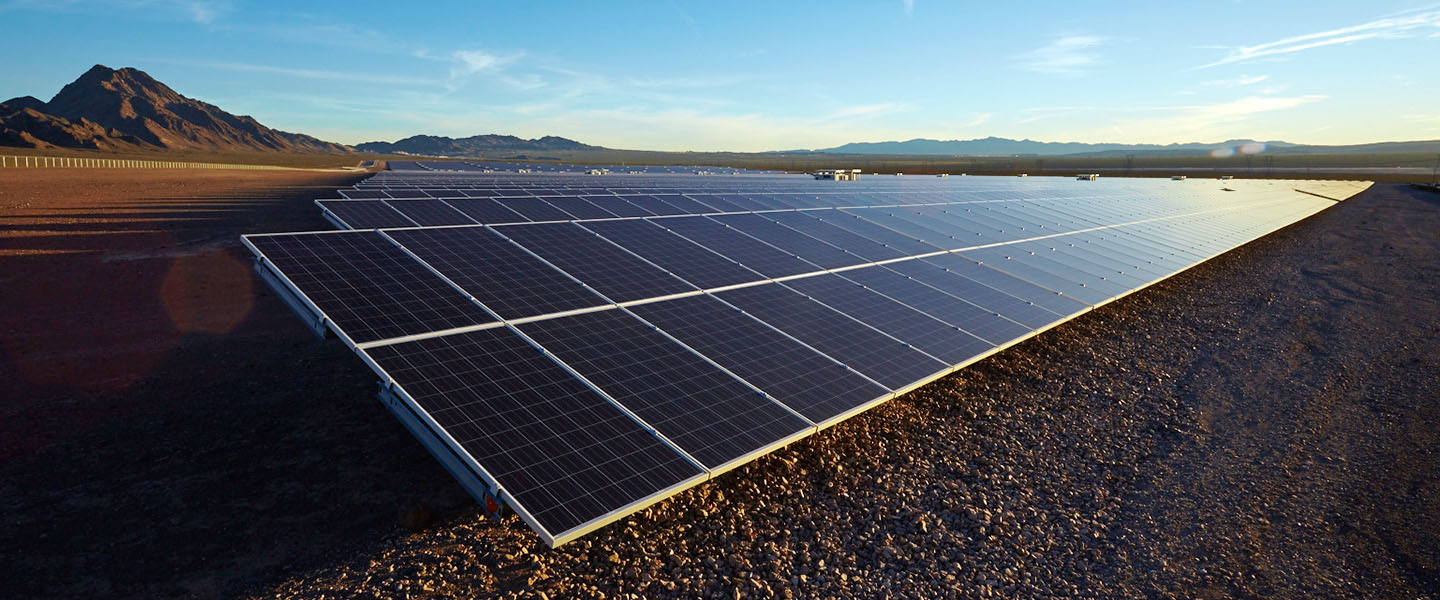 Copper Mountain III
Nevada, USA
Utility
Situated on about 1,400 acres of land, Copper Mountain Solar III taps into the intense desert sun in Boulder City, Nevada, to produce clean energy and a stronger local economy. Copper Mountain Solar III is the third stage in the landmark Copper Mountain Solar complex, one of the largest photovoltaic solar facilities in the U.S.
The 345MW facility generates enough electricity to power about 89,000 homes. Copper Mountain Solar III supported the Boulder City economy by creating around 500 construction jobs and four full-time positions. The facility also generates state and local revenue through the sale of clean energy to the Southern California Public Power Authority.
Want to find out how Trina Solar can help you?
Get in touch with us today and start shaping your solar future.
Contact Us