Trina Solar Promoting Solar Energy in South Korea
2019.04.04
Trina Solar, the global leader in total energy solutions, is increasing its presence in South Korea, an important market where it sees new opportunities and sustained growth in existing local partnerships.

South Korea is already the fourth-largest solar market in Asia.

Recently, Trina Solar was at the Overseas PV Business Promotion Day in Seoul (21 March). We are currently at the International Green Energy Exposition in the southeastern city of Daegu (3-5 April).

Trina Solar has already supplied over 200MW of photovoltaic projects across South Korea.

"Our relationship with South Korea goes back more than a decade. Aside from providing solar solutions, we work closely with Korean firms such as Samsung and leading solar materials manufacturer, OCI, in our supply chain," says Ku Jun-Heong, Trina Solar senior sales director for Asia-Pacific and the Middle-East.

"This is a two-way relationship involving regular technical exchanges and cooperation."

"We view South Korea very positively because it is a country receptive to new technologies. The government also says it is keen to work on environmental sustainability."

In late-2017, South Korea announced a plan to add 30.8GW of solar capacity by 2030. The energy ministry added that along with other renewables, this will meet 20 percent of the country's energy needs.

"The government's Renewable Portfolio Standard (RPS) policy mandates that utility companies produce a certain percentage of their energy from renewable sources. This percentage escalates by one percent each year, rising from five percent renewables contribution now to 10 percent in 2023," Ku says.

"We and our Korean partners are keen to support this vision with clean, reliable and cost-efficient solar products."

"As the easiest renewable energy source to deploy, photovoltaic solar plays an essential role in the energy mix. Moreover, there are areas near the southern cities of Daegu and Busan that have strong potential for solar."

Daegu and Busan, according to solar data provider Solargis, receive levels of irradiance comparable to those of Melbourne and Sydney in Australia. Solargis' data also shows that the Korean cities have generally cooler climates for the same amount of sunshine, meaning modules can perform even more efficiently.

"Trina Solar is the best choice for commercial and industrial (C&I) solar installations. Our financial backing, product warranties and weather resistance guarantees have scored top international marks for bankability and performance."

"This is important because it means we provide strong returns for cost-conscious installers such as utility producers. South Korea's unique citizen cooperatives that own small-scale solar installations also stand to benefit from our products' superior economics," Ku adds.

"Trina Solar has worked on solar projects of all sizes and purposes in South Korea. Recently, we installed a 14.5MW ground-mount installation in coastal Taean-gun, Chungcheongnam-do; and a 0.5MW rooftop installation in Yeongdong-gun, Chungcheongbuk-do."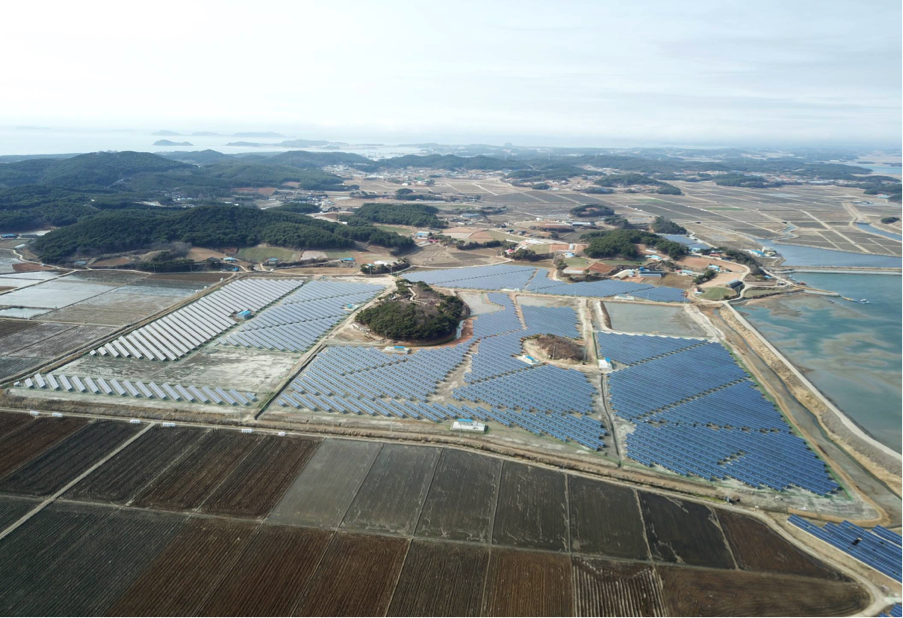 14.5MW ground-mount installation, Taean-gun, Chungcheongnam-do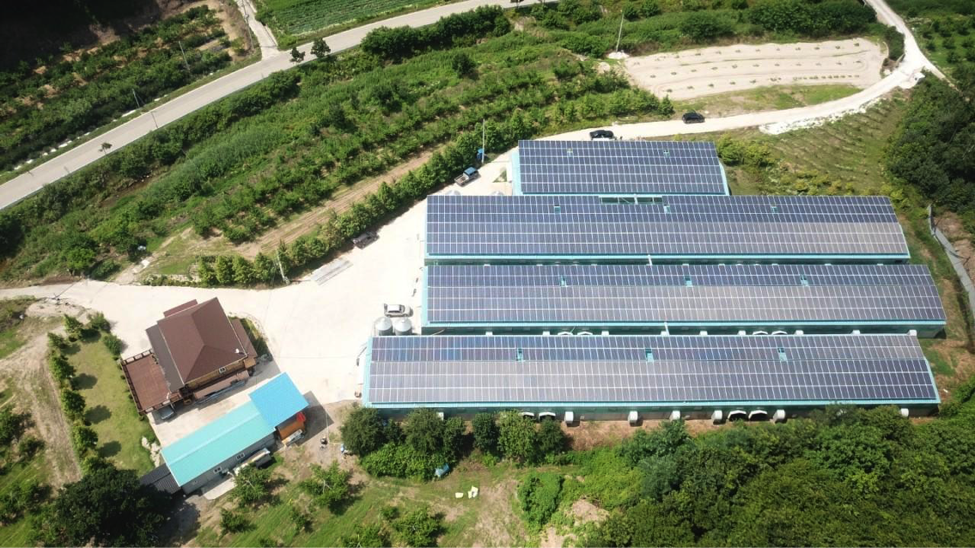 0.5 MW rooftop installation, Yeongdong-gun, Chungcheongbuk-do