18/06/29
Business of Solar
Trina Solar has recently announced its acquisition of the world's leading solar tracker manufacturer, Nclave Renewable S.L. This is an important move for the PV industry in which enterprises tend to emerge through new factories and investments, leaving an insignificant role for acquisitions. As a large module-based PV company, Trina Solar's decision to acquire a tracker company with a recognized scale and excellent technological R&D should be regarded as an important step in the strategic expansion of the enterprise.
This announcement comes shortly after the launch of TrinaPro smart Photovoltaic (PV) solutions ("TrinaPro")— an integrated solution comprising of Trina Solar's modules, industry leading inverters and Nclave's trackers— on the Global PV market in March 2018. With TrinaPro, Trina Solar is taking the lead in evolving into a brand in the world of energy IoT (internet of things). Its acquisition of Nclave would further accelerate the strategic pace of Trina Solar's transition from a leading PV module supplier to a global smart PV solution supplier.
Following this acquisition, Nclave will become an independent subsidiary of Trina Solar and retain its original team members and brand. Both parties will combine powerful research in modules and trackers technology to meet the demands of the users, adapt to various scenes, increase their power-generating capacities, as well as reduce the LCOE of ground and floating projects.
Why Nclave?
After investigating tracker-based companies in Europe, Trina Solar management finally selected the Spanish company Nclave following their initial contact at Intersolar 2017 in Munich.
Yin Rongfang, the Vice President, Global Sales President, and the President of Overseas Commercial & Residential PV Solutions of Trina Solar, said that there were three major reasons for picking Nclave out from a large number of candidates. 


First, the company has unique capabilities of research and development, which are its innovation strengths. At present, all tracker companies in the world are headed in the direction of developing standardized products even though trackers need to adapt to different geography, environment and meteorology. By contrast, the trackers of Nclave can adapt to a variety of complex environments, such as deserts and sea sides, and work stably for 25 years. The technology, design and engineering teams of Nclave are outstanding as they can customize tracker solutions for each unique project. These innovation strengths, coupled with Nclave's reputation as one of the top global tracker companies in terms of sales revenue, will create a huge development potential for TrinaPro.
Second, the unique executive structure of Nclave makes it highly compatible with the ideas of Trina Solar's Merge & Acquisition team. As a family business run by a team of professional managers, Nclave makes a good fit with Trina Solar, which is highly globalized and well experienced in managing professional teams of different regions internationally. As Yin puts it, "It is not easy to find a PV tracker company of a large scale to fit our requirements. Some enterprises may have great technical competencies, but they will not be easily integrated on acquisition due to their company backgrounds. As a company established by three brothers, Nclave had already been previously well integrated. Now that it is run by professional managers, it becomes a great candidate for our acquisition."
Third, the high performance of Nclave's trackers has been affirmed by the market for years. Nclave's business spans more than 20 countries internationally and encompasses 12 years of experience in tracker manufacture, operation and installation. Trina Solar's acquisition team was impressed by the advanced performance of Nclave's product chain and technologies according to the assessment of DNV GL. Yin asserts, "We investigated carefully and meticulously. The assessment data of Nclave's projects by DNV GL shows that the power generating capacity of its trackers is better than that of similar products in the market. The expansion of capacity is relatively easy for tracker providers, but the establishment of customization capacity is challenging. Nclave is doing great in customization."
Nclave believes that working with Trina Solar will be beneficial to the company's progress due to the challenges of increasing the scale and strength of the enterprise themselves. As one of the three Nclave brothers relates: "The business was handed over by our father. He is more than 70 years old and no longer participates in the company management, but he hopes that we will pass on the company. We had met some investors who were willing to offer higher prices, but we chose Trina Solar because we believe that Nclave will have further development by joining a PV industrial peer." Trina Solar's acquisition of Nclave means that both companies can learn from each other's strengths, for instance in operation, sales channels, and talent acquisition, and at the same time deliver TrinaPro with high value to the market. 


After the acquisition, Nclave will continue to operate its business with Trina Solar holding 51% of its stock. The organizational structure of Nclave will remain largely unchanged with its original professional managers continuing to manage it. "We will send only a few people to Spain. Trina Solar is experienced in overseas management and we understand that the original team is the most suitable for managing local business."
However, Yin adds that cultural integration following the acquisition would be necessary and beneficial. "There are three main opinions on overseas mergers and acquisitions by Chinese enterprises. First, Chinese enterprises do not dare to manage; second, Chinese enterprises manage unduly in excess of authority; and third, Chinese enterprises force their own thinking on the acquirees. In our case, we will enable Nclave to operate in the large system of the Chinese company with cultural integration." This will propel joint development of the two companies with Trina Solar leading in business and strategic objectives, and Nclave being fully empowered to carry out its internal operation and product development.
New Strategic Transformation of Trina
The acquisition is in line with Trina Solar's long-term strategic direction to work with big data and intelligent technology after having made success in the field of modules. In fact, it had planned to integrate the tracker business as early as 2 years ago. Given that the price of modules is going down and there is little space for other manufacturers to mark down prices, cost cuts in the future will be achieved by two ways: the improvement of operational efficiency and the reduction in the price of polysilicon.
To promote the fair price of solar power, it is necessary to integrate the products effectively and increase the efficiency of the whole system. Mismatches should be considered in the design stage of modules, trackers and other components to avoid wastage and ensure reasonable control of the operation cost. In addition, resources other than inverters must be used to realize the full potential of intelligent power stations, which constitute an attractive and major trend in the energy market of the future. For these reasons, Trina Solar has self-innovated and decided to do some extensions.
The rise of large PV companies in China is generally not realized by continuous acquisitions. GCL, Zhonghuan Semiconductor, Trina Solar, Risen Energy, and LONGi Stock, to name a few, are built by cycles of continuous factory constructions and R&D. Therefore, Trina Solar's move to acquire a tracker company needs to be regarded as an important step in the extension of its enterprise strategy. With the leadership of Gao Jifan, Trina Solar's Chairman and CEO, the company is also heading into the field of energy IoT. Modules, trackers and inverters can will be able to link to each other upon the launch of the cloud end. The company's explorations in recent years —Trinahome, residential PV solutions and TrinaPro, for instance—have all contributed to its strategic transformation, which lends itself to building the global energy IoT.
Launching TrinaPro based on the essential needs of customers 


TrinaPro is an intelligent photovoltaic solution for large-scale power stations including ground-mounted solutions and floating solutions. TrinaPro is the first smart PV solution with an optimized combination of Trina Solar's industry-leading solar modules, Nclave's state-of-the-art solar tracker systems or floating systems, and world-class inverters. 


However, Yin believes that hardware is just one part of the business—what's more important is the good cooperation between partners. "In short, we will redevelop based on the integration of technical strengths of all sides so that the whole solution can have a better performance in operation." He added that this unprecedented combination will be met with some challenges from the Chinese market.
The first challenge lies in tendering. Many tenders are carried out separately, which will prove to be tricky for TrinaPro which is not an individual product but an integrated PV solution for the buyers. By carefully considering the users' point of view, TrinaPro optimizes matching and design of the system according to the actual situations of geographical location, local soil environment and meteorological data. For the 25-year quality assurance, TrinaPro will offer more detailed and meticulous designs to ensure the stability of the system.
Second, the Chinese market is biased towards price rather than value. In fact, as a PV solution, TrinaPro will help increase the power generation by more than 30% and reduce the LCoE by more than 10%. This value will be fully reflected by features of premium components, optimized system integration and smart O&M interconnection. It is not a simple equation of "1+1+1=3", but the synthesis of an integrated system.
Third, unlike customers in overseas markets who are experienced in using trackers, customers in the Chinese market will take some time to get familiar with them. "We will also communicate more with some of our customers and technical institutions," Yin said.
TrinaPro is oriented to investors and developers, and is suitable for targets who focus on the long-term benefits of the system rather than the short-term costs. Having eliminated low end competition, TrinaPro advocates the use of high-quality solutions with perfect service. It will effectively promote the realization of solar power's fair price on the grid in the new energy market and rapid development on the application end.
The acquisition of Nclave and the launch of TrinaPro are aligned with Trina Solar's six strategic objectives: innovation, brand, globalization, platform, intelligence and the combination of industry and finance. It is a revolutionary solution at the beginning of the 3.0 era of Trina Solar to fully embed the company in the broad system of global energy IoT.
Smart Energy Solutions
delivered straight to your inbox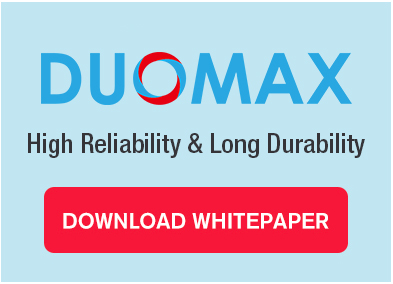 Visit us at the following events in 2023