19/07/18
Business of Solar,Industry News
Operating a utility-scale solar installation involves site developers meeting the proper requirements necessary for interconnection to the electrical grid.
With so many different jurisdictions around countries, incorrectly navigating the numerous bureaucratic and technical requirements can put a major dent in the economic viability of solar PV installation. This makes it imperative for solar development stakeholders to partner with a trusted solar leader that can help navigate the applicable requirements.
Thankfully, TrinaPro's team of experienced engineers help cut through the red tape to bring solar PV installations online and generating power as quickly as possible.
The Solar PV Site Requirement Labyrinth
The first main obstacle to higher levels of utility-scale solar integration and distribution involves the differences between the numerous authorities having jurisdiction over a proposed site. While some higher-level requirements might be applicable, no matter the location, the vast majority of variation and confusion arises at the state and local levels.
In some Asian countries, different state may maintains its own layer of electrical and technical requirements, issues, and incentives to deal with, such as renewable energy credits or net metering. Scaling down even further, the utility companies, individual counties, cities and other local relevant organizations, an example like SCDF in Singapore, may bring their own system requirements and permitting processes. And at each level, electrical inspectors can bring varying degrees of scrutiny and technical expertise.
While time-consuming, this multifaceted process is essential for establishing the overall safety and power quality of the system. This means these projects require significant regulatory and governmental oversight. And as with any regulatory and governmental oversight, this usually involve a host of building, electrical and zoning permits, inspections, legal compliance and etc.
Differing Technical Requirements
The different permitting and inspection processes through the localities will also influence the nature of the system's load balancing. One location might need active power curtailment, while another site requires voltage control, and yet a third site might necessitate frequency or voltage droop.
With such complex variables involved in determining the right energy demand flowing into the grid, solar PV installations must be designed in a way to meet these unique technical requirements. Building out a solar PV system set-up that does not meet the proper technical requirements can potentially derail the entire project.
How TrinaPro Helps Alleviate This Burden
When it comes down to it, all of these regional layers create complex technical factors that require the knowledge on how to operate before, during and after the system build out. Lack of expertise can lead to significant scheduling delays and cost overruns, none of which help boost the project's ROI.
Due to the drastic differences in requirements depending on location, it is vital that the best possible spot is chosen to avoid unnecessary expenses and obstacles that accompany these requirements. For instance, if the desired site location happens to be situated in a locale with significant regulatory requirements, the associated costs for permits, equipment, inspections and legal fees can potentially inhibit the project's economic viability.
In addition, having a better understanding of the interconnection standards allows site developers and designers the opportunity to modify the system's components or size to enhance the technical aspects and improve the project's economic benefits.
The industry experts at Trina and their innovative one-stop solar shop model, TrinaPro, help ease the technical burdens associated with the interconnection site requirements throughout a project. TrinaPro focuses on designing the system, optimizing the layout and land usage and supplying the components. By lowering the burden on EPCs and site techs, Trina can help make the interconnection process more efficient and streamlined. With the ability to simplify this often troublesome stage, solar PV installations can potentially begin generating energy quicker and obtain faster ROIs for project financiers.
Click here to learn more about how TrinaPro helps reduce the challenges of navigating solar site requirements.
Smart Energy Solutions
delivered straight to your inbox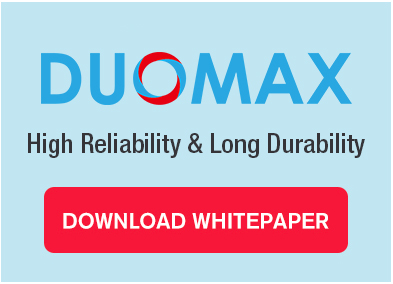 Visit us at the following events in 2023