19/12/12
Industry News,Videos
Trina Solar, which has been manufacturing high quality photovoltaic solar panels since 1997, is the leading global PV and smart energy total solution provider for homes, businesses and power plants.
Trina Solar was named the world's 'top bankable' PV module manufacturer this year by Bloomberg New Energy Finance, the fourth year in a row it has received this accolade.
Our company is also a technology innovator in the market. The Trina Solar State Key Laboratory of PV Science and Technology has set 19 world records in PV cell efficiency and module output. Our scientists come from more than 30 countries around the world.
The company also has a business presence in more than 100 countries.
Trina Solar's reputation of reliable product quality, high efficiency, competitive pricing level, and guaranteed services have been widely appreciated by a vast number of customers. One key to rapidly growing Trina Solar's business, has been our ability to help our customers grow and be successful. We are proactive in seeking to understand customer needs, we respond quickly to customer requests and we provide them with superior products and service.
Smart Energy Solutions
delivered straight to your inbox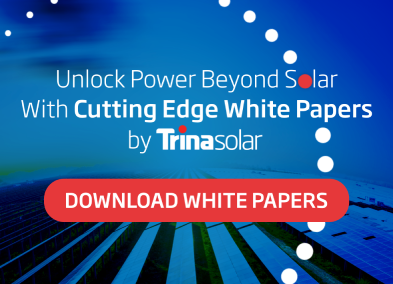 Visit us at the following events in 2023