20/01/28
Business of Solar,Trina Success
Stepping into year 2020 – a new year and the beginning of a new decade. Trina solar takes the time to look back on 2019.
In order to achieve the renewable energy targets by 2030, there has been a worldwide push to adopt solar. In the commercial and industrial sector, companies are keen to reduce their environmental footprint through adoption of solar energy and to cut on energy costs.
We have selected a few significant projects in the region to showcase.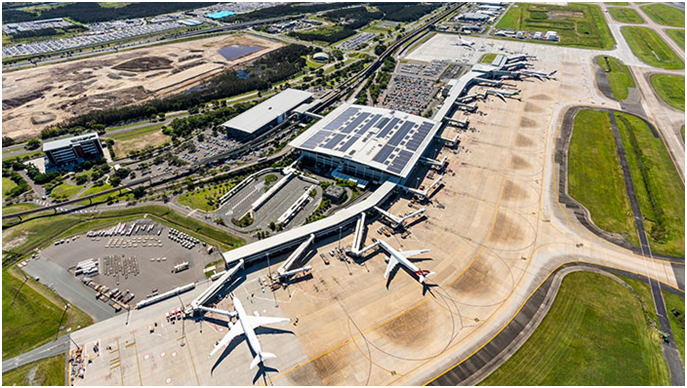 (Photo: 5.725MW solar installation at Brisbane Airport)
Brisbane Airport
Brisbane, Australia
Designed and installed by Epho Commercial Solar, the project has reached "practical completion" including all approvals from authorities in 2019. The 5.725MW installation of 20,937 solar panels spread across six sites at the airport is Australia's largest airport solar installation and the largest commercial rooftop solar system in the Southern Hemisphere. Trina solar provided panels for five of the six sites. The solar energy generated per year is equivalent to powering over 1,700 Australian homes for a year, with carbon offset equal to planting over 50,000 trees or taking 1,500 cars off the road each year. Read more here.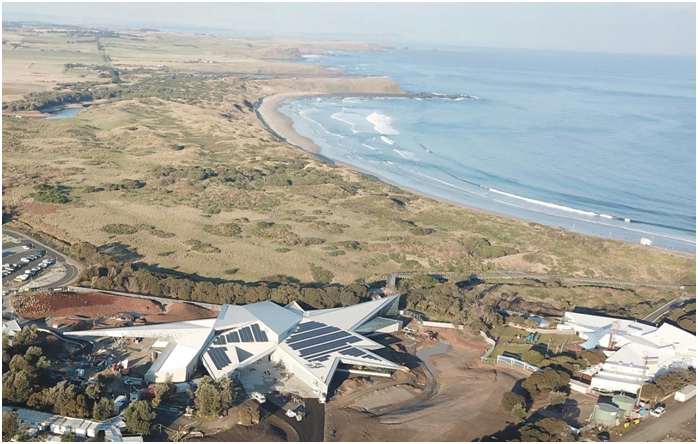 (Photo: Phillip Island Nature Park's Penguin Parade Visitors Centre)
Phillip Island Nature Park's Penguin Parade Visitors Centre
Phillip Island, Australia
Phillip Island Nature Parks, which manages the fairy penguin's habitat on the island, has built a new visitor centre. This new centre, which has already won international architectural awards, is powered by solar energy, in keeping with Phillip Island's goal of being carbon neutral by 2030.
Gippsland Solar, which was responsible for the centre's solar system, used 666 Trina Solar TSM DD05A.08 (II) Honey M Plus 315 mono perc modules for the 200kw rooftop installation. Find out more here.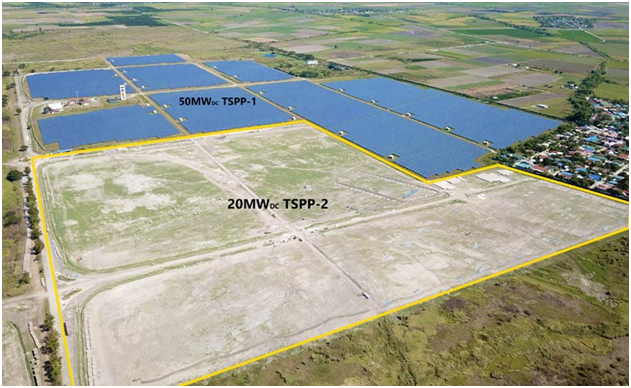 (Photo: Aerial view of PetroSolar Corp.'s Tarlac-2 solar park before and after installation)
PetroEnergy Resources Corporation (PERC)'s Tarlac-2 solar park
Tarlac City, Philippines
The 20 MW Tarlac-2 solar park (TSPP-2) uses 61,200 Trina Solar Tallmax solar panels. TSPP-2 will expand PetroSolar's installed solar capacity to 70 MW DC. TSPP-2 started exporting power to boost the Luzon grid in April 2019 as part of the commissioning test. Dave P. Gadiano, energy marketing manager of PetroSolar parent PetroGreen Energy Corp. (PGEC), said in a statement that grid linkup was said to be timely as Luzon was experiencing thinning capacity reserves which resulted in rotating brownouts. Read more here.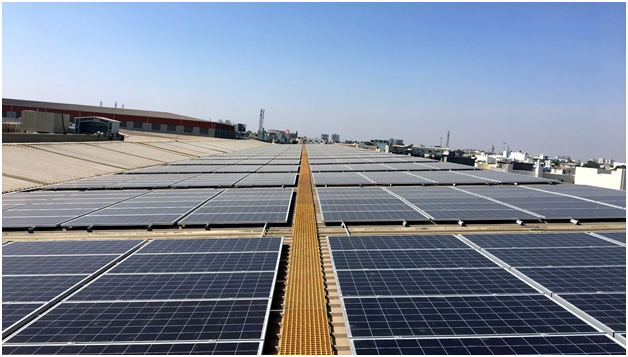 (Photo: 675kW rooftop solar array at India's Rolex Rings Pvt. Ltd.'s factory)
Rolex Rings Pvt Ltd
Gujarat, India
India's Rolex Rings Pvt. Ltd. (Rolex Rings), an automotive parts manufacturer installed an innovative 675kW rooftop solar array in Gujarat using 2,079 Trina Solar Tallmax modules. The factory location in Rajkot city is an area of Gujarat known to be dusty. Foursun Solar - the engineering, procurement and construction (EPC) company - worked together with Trina Solar with the solution of connecting the modules to a power optimizer, thus, overcoming the environmental challenge. The panels generate energy savings of about US$110,000 a year, and carbon savings of about 474 tons a year, equivalent to the carbon footprint of 237 people in India. Read more here.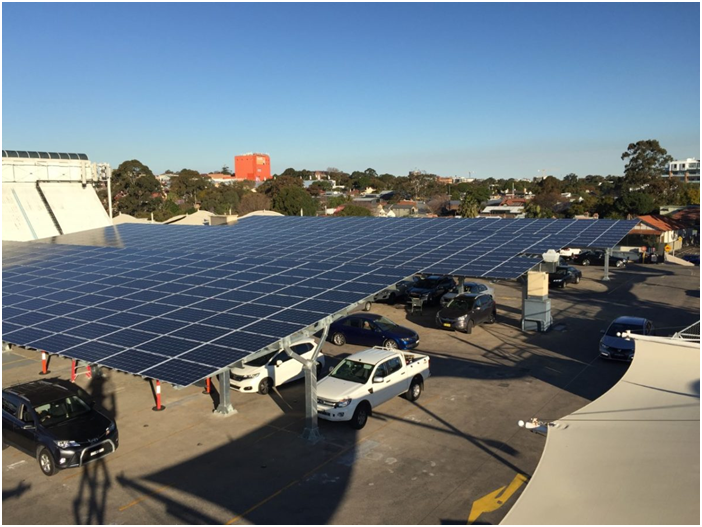 (Photo: Mounted solar array at MarketPlace Leichhardt in Sydney)
MarketPlace Leichhardt
Sydney, Australia
The 430kW solar installation serves as a steady source of clean energy and provides shading for its customers. Trina Solar's DuoMAX M-Plus DEG5 (II) modules were used as it is frameless and achieved potential induced degradation (#PID) free certification from TUV Rheinland, making it optimal for outdoor installations. Read more here.
Trina solar will continue to use innovative technologies and integrated solutions to improve efficiency and create greater value for its global customers. Trina Solar is here to support corporategoalsof achieving commercial benefits as well as contributing to a better environment.
Smart Energy Solutions
delivered straight to your inbox