Trina Solar has published the Trina Solar 210mm Vertex N Product White Paper in January. The newly upgraded Ace Mix of Vertex n-type modules of 605W+695W with efficiency of 22.4% is setting the standard for power station modules in every respect, stepping up the industry's acceleration into the n-type era. Trina Solar is committed to building the 210mm product technology platform with a high degree of compatibility and openness. The white paper will serve as a guide for the industry in each phase: choosing a technical route, developing product parameters, empirical testing, mass production and delivery.
Powered by Vertex N series, utility scale solar power plants are upgrading to n-type 600W+
By virtue of the advanced technology of i-TOPCon cells and 210mm module technology, cell efficiency and module power of the Vertex N series have been comprehensively upgraded, bringing module efficiency to as high as 22.4%, with power reaching 605W and 695W in particular for C&I PV applications and utility settings.
With Vertex N products, utilities are fully stepping into the era of n-type 600W+, promoting the LCOE-oriented principle with higher efficiency, power, energy yield and reliability, in line with Trina Solar's Vertex family gene.
Building n-type ecosystem with full-scenario application
Guided by value, Trina Solar's n-type full-scenario solutions help customers draw great benefits in many settings, including mountain, water surface and desert.
With the power rating up to 605W, extraordinary design of size and low voltage, the new-generation of Vertex N 605W modules are the best partner of trackers, with no waste of length, perfectly fit for a set of 104-meter-long trackers, six to 12 more modules can be mounted on the trackers compared with the conventional n-type 72-cell and 78-cell modules. For example, in a 4MW ground-mounted power station in Dubai, Vertex n-type modules and trackers can reduce BOS costs by 2.84% compared with the reference 182mm modules.
The Vertex N 695W modules, with their advantages in ultra-low degradation, optimized bifaciality, ultra-low operating temperature coefficient and so on, reduce the CAPEX and LCOE of power stations and have been called the "Star of Ground-Mounted Power Stations". For example, a 100MW ground power station in Brazil using Vertex n-type modules and trackers rather than conventional 182mm n-type 72-cell modules can cut project CAPEX by 2.44% and LCOE by 2.97%.
Five technical strengths and empirical projects prove Vertex N's value
Vertex N technology comes with five advantages: high conversion efficiency, bifaciality, power, low temperature coefficient and degradation. As the efficiency of p-type PERC technology approaches its upper limit, there is an obvious trend toward n-type tech in the industry.
For many years, Trina Solar has been deeply engaged in developing n-type technology and has a wealth of experience in empirical testing and high-volume delivery. The results of a field test project in Hainan over a year and a floating power station in Changzhou over six years reveal the power degradation rate of Trina Solar's n-type modules is far below the industry average of 1% in the first year, with a 0.4% linear degradation rate year by year, which guarantees long-term benefits for customers.
In addition, Trina Solar has rich experience in delivering a total of 500MW n-type i-TOPCon modules for Changzhi, Tongchuan and other large projects. In December Trina Solar 210mm n-type i-TOPCon cells began rolling off the production line.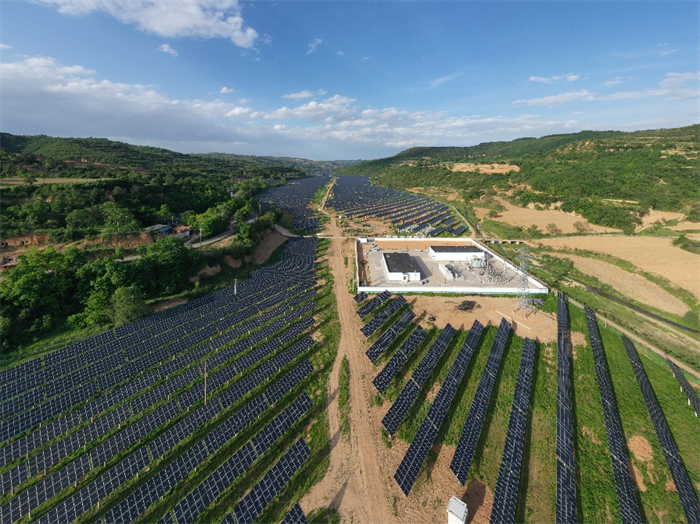 Tongchuan 250MW "Top Runner program" technology leader project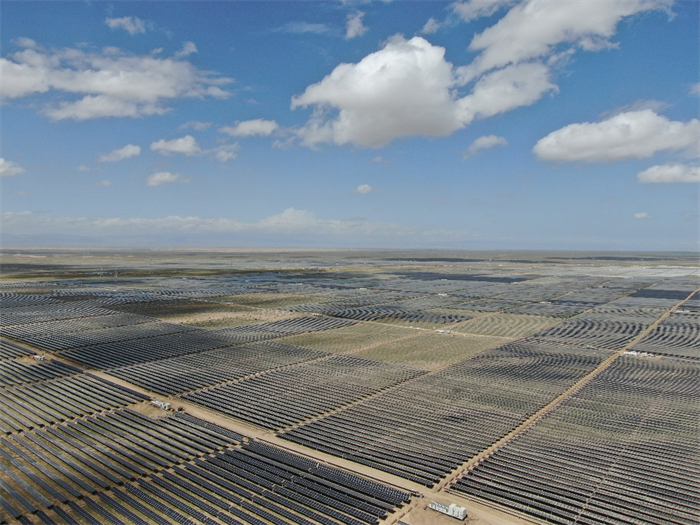 Yellow River Hydropower Qinghai High Voltage Power Station 135MW Project
Trend: 210mm n-type leads the industry into 700W+ era
TrendForce, an independent agency, has forecast that this year n-type technology will dominate cell capacity expansion. With the acceleration of n-type module production, a shift toward 700W is taking place.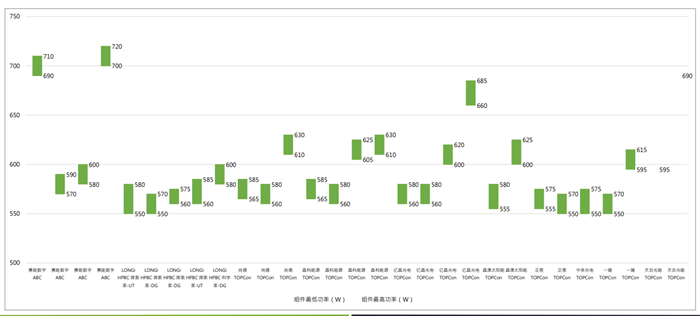 In the n-type era, 210mm technology and n type i-TOPCon cell technology will work together by combining strengths to highlight the lower LCOE-oriented principle. Trina Solar will maintain its leadership and meet the increasing market demand for high- performance PV modules.
Want to learn more? Download the whitepaper to get more insights.
Smart Energy Solutions
delivered straight to your inbox