Navoi Power Station Has Been Operating Safely and Stably for 365 Days; Various Indicators Have Exceeded Expectations
2022.07.25
In August 2021, Mirziyoyev, President of Uzbekistan, announced the official commencement of operation of the country's first PV power station, the Nur Navoi Solar Power Project. The 100MW power station uses ultra-high-power bifacial modules and TrinaTracker's Vanguard 2P tracker system. It is located in the Kizil-Tepe District of Navoi State. It is Uzbekistan's first surface power station and the first Independent Power Plant (IPP) to obtain financing.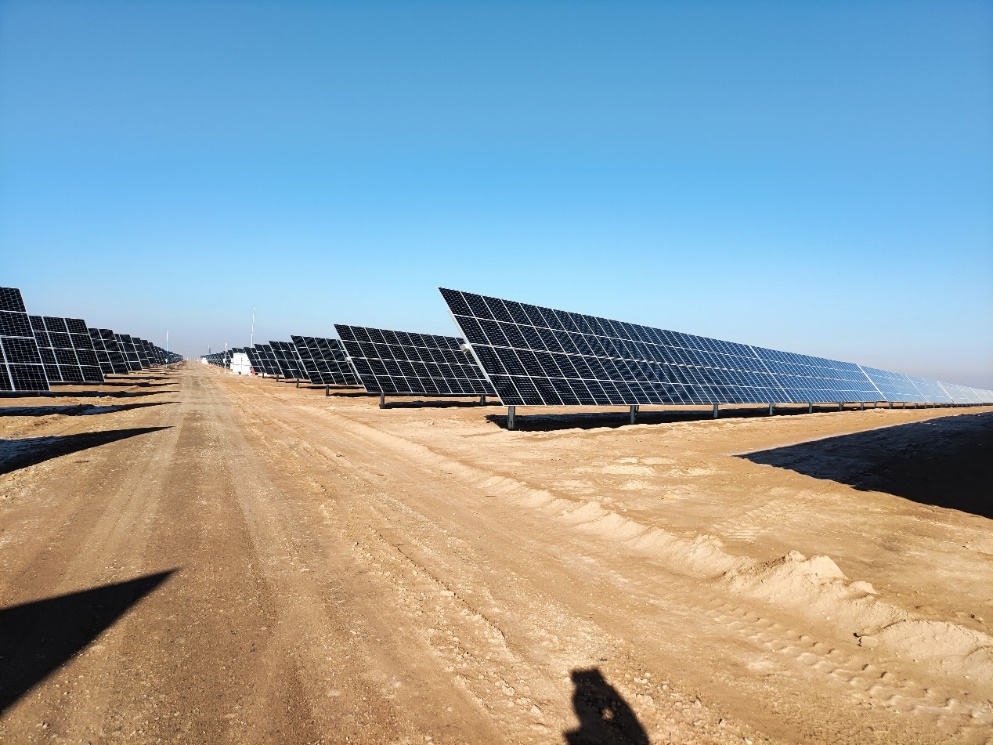 Image: Navoi PV power station in operation
As an important country along the ancient Silk Road and the "Belt and Road," Uzbekistan is an important partner of China's Belt and Road Initiative. The Navoi PV power station is also a critical milestone project of China-Uzbekistan cooperation along the Belt and Road. As the only supplier of trackers, TrinaTracker helps achieve long-term and stable strategic partnerships with public utilities in Uzbekistan, helps build benchmark projects, and provides guidance for developing the PV market in Central Asia countries.
The project was constructed from March to August 2021 under severe pressure from the Covid-19 epidemic. Delivery, transportation, and on-site installation guidance are facing enormous difficulties. TrinaTracker's delivery team worked day and night throughout the delivery phase, actively guided the emergency problems during the on-site installation, and ensured a high-quality and timely connection to the grid. Customers have raised TrinaTracker's technical professionalism and "customer-centric" service concept. As of today, the project has been in operation for an entire year in good status. The annual power generation can provide electricity for 31,000 local households, reducing carbon dioxide emissions by 150,000 tons annually.
Countries along the Belt and Road are rich in solar energy resources and have natural conditions for developing PV power plants. At the same time, some countries along the Belt and Road are underdeveloped with insufficient energy supply. According to the report released by the World Energy Council in 2016, about 1.2 billion people worldwide do not have access to electricity, of which nearly 30% are in countries along the Belt and Road. Therefore, the development of PV power plants in Belt and Road countries can not only meet the energy needs of these countries but also realize the green electricity supply and help provide jobs and stimulate the local economy.
Although the Navoi photovoltaic power station has been successfully operating, TrinaTracker's team will continue to actively respond to the call of China's Belt and Road initiative and bring products and project experience to more Belt and Road countries.