TrinaTracker Launches Trina Smart Cloud, a Comprehensive Intelligent Control Solution for Smart O&M
2021.12.14
TrinaTracker, a leading tracker manufacturer and business unit of Trina Solar Co., Ltd. (SHA:688599), launches its patented "Trina Smart Cloud", a unique intelligent monitoring and control tracking solution that leads to intelligent Operation and Maintenance (O&M) of the PV station.
Trina Smart Cloud lowers the Levelized Cost of Energy (LCOE) since it minimizes power loss, improves system performance and leads to a reduction of O&M activities, time, and costs. Moreover, the application includes user-friendly software that can be easily integrated into other platforms and a network architecture which configuration can be adapted to the characteristics of each project.
TrinaTracker's new control solution centralizes its intelligent algorithm to provide a smart O&M tracking total solution. It enables reliable and accurate operation across a wide range of weather conditions, as well as increases productivity from preventive diagnosis and O&M suggestions relying on comprehensive and reliable data analysis to ensure the stable operation of the whole PV station.
Trina Smart Cloud stands out in the Supervisory Control and Data Acquisition (SCADA) market since it includes:
√ Highly visualized Human Machine Interface
√ Remote monitoring and data acquisition
√ Data on-line analysis and processing
√ Data package API
√ Alarm protection system
√ Quick trouble shooting
√ Quick remote control and command
√ Mature customized configuration
√ Flexible & secure network architecture
√ Integration of multiple machine learning frameworks
TrinaTracker presented Trina Smart Cloud in the launch: "Output Verified: Monitoring of the PV Plant from the Ground Up." The attendees to the launch could see all the applications' functionalities connected to the Tongchuan PV plant, the China top runner project commissioned in 2020.
Alberto Sánchez, Senior KAM for Europe at TrinaTracker, commented at the launch: "We are the only player in the solar market capable of offering one unique integrated solution that not only comprises modules and trackers, but also includes an innovative and intelligent real-time monitoring application that accurately reports and predicts data and controls the installation. With Trina Smart Cloud, we achieve our purpose of lowering the LCOE for our clients, providing them smart O&M for their installations.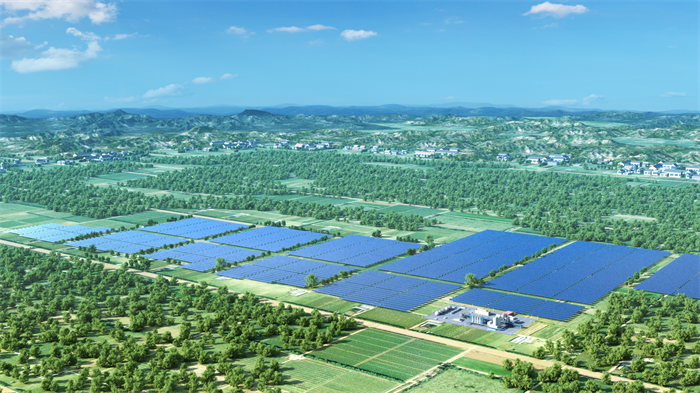 (Photo: Tongchuan PV plant, 30MW, China)