22/02/17
Business of Solar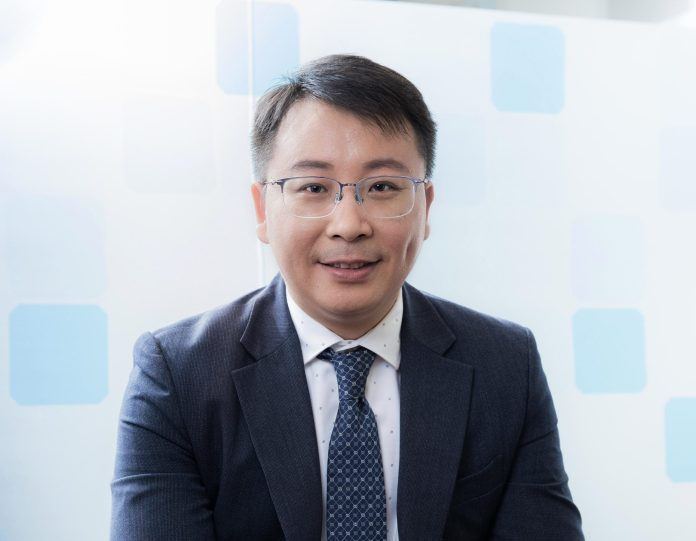 Todd Li, President, Trina Solar Asia Pacific
In an interview with SolarQuarter India, Todd Li, President of Trina Solar Asia Pacific, shared more about the differentiating factors of the Indian PV module market, how Trina Solar's modules suit Indian requirements and dynamics, as well as the latest trends in the module industry. He also explained more about some advanced technological features embedded in Trina Solar's modules and our growth plans for 2022.
1. How is the Indian PV module market different as compared to other countries?
India is a very large and fast-growing market for solar, especially in the utility as well as the commercial and industrial segments.
In the first nine months of 2021, India added 7.4 GW of solar as compared to 1.73GW in the same period last year, representing a 335% increase. This is according to research by Mercom India Research. The growth in the market has all been in the utility, industrial and commercial segments.
The residential rooftop segment is very small by comparison and has yet to take off despite the fact there are residential rooftop solutions out there in the market. In other markets, such as Australia, the residential rooftop is a very big market segment.
2. How are Trina Solar modules best suited to tackle Indian requirements and dynamics?
Trina Solar has been very successful in India because our modules are at the cutting edge of solar technology, so we can provide high-power modules with high efficiency.
Our latest technology, the Vertex module series, is based on 210mm diameter wafers, a larger size solar cell than earlier generation cells that are 166mm and 182mm in diameter. The larger cell delivers higher power coupled with high efficiency.
Vertex modules also incorporate other leading technologies, such as non-destructive cutting, so each cell has smooth edges and maintains similar mechanical loading properties as non-cut cells.
Our modules also use multi-busbar to increase light absorption as well as high-density interconnection technology to reduce the space between each cell.
We have already sold large volumes of 550W Vertex modules in India and now our 670W Vertex modules have been approved for sale in India. We are taking customer orders now.
Vertex's high power and high efficiency mean developers need fewer modules to achieve the total power output earmarked for the project. Fewer modules in turn mean less land, trenching, cabling, wiring, etc. required for the project; delivering a lower balance of system (BOS) cost.
Each modules' high power output and efficiency, meanwhile, translates to a lower levelized cost of energy (LCOE).
Trina Solar has been in business for more than 20 years and has developed enormous production capacity at our factories.
Developers in India also choose Trina Solar because they know that we have the production capacity to deliver the large volumes of modules required. This is an issue for some of our competitors. They simply don't have the production capacity to deliver the large volumes of modules required and are also unable to meet the tight delivery deadline. One of the unique dynamics of doing business in India is you need to be flexible enough to meet the customer's tight deadline.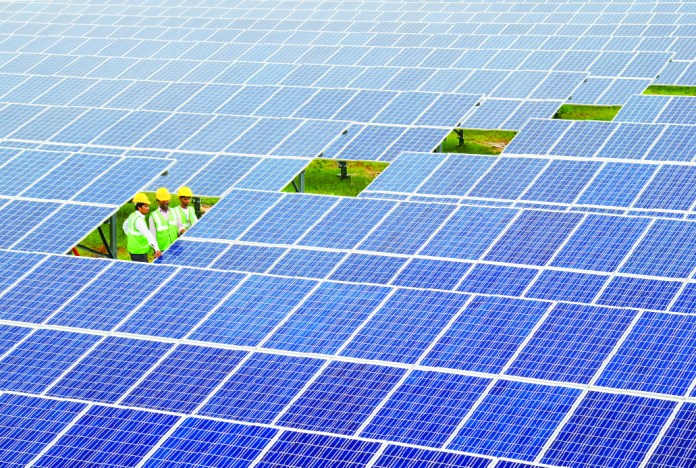 3. What have been some recent trends in the module industry in India? How has Trina Solar adapted to the same?
The 670W Vertex modules, like others in the Vertex range, have a choice of mono-facial and bifacial.
Bifacial modules coupled with trackers are now very popular among those developing utility-scale projects in southern and western India. Trina Solar is unique because it is the only solar module manufacturer in the industry that also provides a truly compatible module and tracker solution.
Besides the growing popularity of trackers, another trend we have seen is that Vertex 550W, and now Vertex 670W modules, are proving very popular with developers of commercial and industrial (C&I) rooftop projects. When we first introduced the Vertex series to India, we pitched it primarily to developers of utility-scale projects seeking modules with higher power. But developers of C&I rooftop projects also want high power modules, so they can maximize the power output from the limited roof space available.
4. How important is technology at Trina Solar? What are some strong technological features embedded in your modules that make them unique?
Trina Solar invests heavily each year in research and development, so as to maintain our competitive advantage. We were the pioneers of 210mm diameter wafers used in the solar industry and now this size wafer is the new industry standard globally.
We helped make 210mm wafers the new industry standard by establishing the 600W+ Photovoltaic Open Innovation Ecological Alliance. The alliance has attracted companies and organizations from upstream and downstream of the industry chain, leading the industry to move toward a new era of high-efficiency 210 modules.
In February 2020, we released our 500W Vertex Series of ultra-high-power modules to the world and then quickly upgraded the power of the Vertex Series to 600W+ within a few months. In the era of parity, the end market is focusing more on cost and return on investment.
Our TrinaTracker products represent an important area of technology too. We have optimized the trackers' performance in terms of the longer string length. We can accommodate these longer strings on longer and wider tracker structures and this means we can have up to 40 modules in a string, unlocking savings not only on the tracker cost on motors and piles but also savings on downstream electrical BOS costs with fewer string cables, combiner boxes, trenches and so on.
Everybody in India wants to increase the energy output of their projects to achieve a lower LCOE.
The combination of trackers and bifacial PV typically deliver a 15-20% boost to yield and accordingly unlock a reduction of 5-8% for LCOE as compared to fixed-tilt.
Customers in India have always been very price-conscious. They need to maximize their return on investment.
5. What is Trina Solar's growth plan for 2022?
In the future larger wafers, more efficient cells and durable and reliable modules will be the direction of all PV technology. Thanks to the rapid development in recent years of large wafer-based solar cell technology, this has become a clear trend.
Since 2020, Trina Solar has taken the lead in developing the innovative 210 series ultra-high power modules, a new generation of PV products that combine high reliability, high power generation and high value. With its outstanding brand value and product reliability, Trina Solar has scored 100% in the BloombergNEF bankability survey for six consecutive years so far.
It is important to note that carbon neutrality is the most important driving force for the development of the renewable energy industry. Trina Solar will continue to maintain vigorous growth through innovation. Trina Solar has put in place a 1+3+N multi-tiered business ecosystem that provides vertical solutions including products, systems and smart energy to help achieve carbon neutrality and the development of clean energy worldwide.
As of June 30, 2021, Trina Solar's photovoltaic modules shipped worldwide can produce 103.95 billion-kilowatt hours of clean energy over their lifetime, reducing carbon dioxide emissions by a total of 103.64 million tons, equivalent to planting 5.7 billion trees.
(Source: SolarQuarter)
Smart Energy Solutions
delivered straight to your inbox