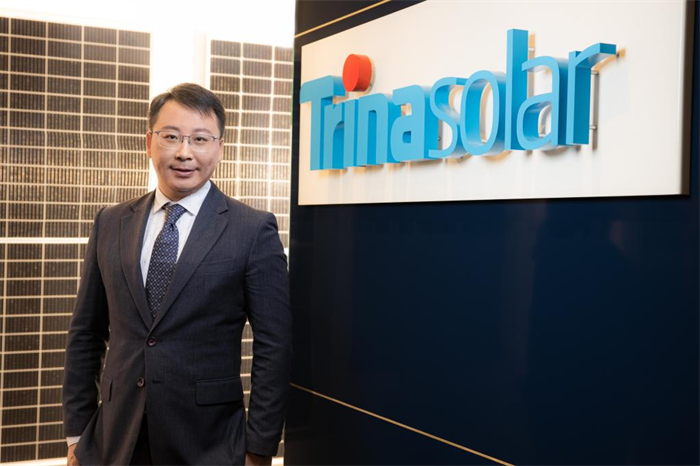 Commentary by Todd Li, President, Trina Solar Asia-Pacific
Many of the world's most powerful governments and largest companies have laid out plans to cut down on carbon emissions in an effort to put the brakes on climate change. The EU is committed to achieving carbon neutrality by 2050, while China has laid out plans to do the same by 2060. But if we looked at the havoc global warming has been causing around the world as of late – from floods and droughts to extreme weather – it's worth asking whether enough is being done.
Last week, the World Sustainable Development Summit (WSDS) 2023 took place in India, hosted by The Energy and Resources Institute (TERI). Themed "Mainstreaming Sustainable Development and Climate Resilience for Collective Action," the 22nd edition of this global event saw global leaders and scientists debating on important themes around sustainable development. As President of Trina Solar APAC, I'd like to take this opportunity to praise the work that the committee is doing, bringing global decision-makers together to deliberate on such an important global issue, as well as share what we have been doing to help our customers take action and contribute to the slowing down of climate change.
As Dr Vibha Dhawan, Director General of TERI stated, we are at a critical juncture where with each passing moment we are losing out on vital time to take action. Echoing the WSDS' theme on the need for collective action, we believe that collaboration paves the way forward to a net-zero future. For the past 25 years, Trina Solar has been working hand in hand with industry partners to help customers make the transition to adopting clean solar energy with our world-class solutions.
Photovoltaic technology will continue to play a huge role in helping the world achieve carbon neutrality. Trina Solar's 210mm Vertex modules carbon emissions are as low as less than 400kg CO2_E/kW – at least 30% lower than the industry average in China. The Vertex modules' low carbon emissions are attested by TÜV Rheinland, which awarded the series the Carbon Footprint Certificate after thorough investigation.
To promote widespread solar adoption, Trina Solar is committed to creating value for our customers. Given the emphasis that customers have put on achieving a low levelized cost of electricity (LCOE), we adhere to our LCOE-oriented principle as we continue to develop technology with our supply chain partners to deliver solar modules which deliver high power, high efficiency, high reliability and high energy yields.
We are also resolute in our mission to lead the industry into the 600W+ era. Whether they are for utility or non-utility projects, high power 600W+ modules deliver superior LCOE and BOS costs, providing an even more compelling reason for the adoption of solar energy.
As a first mover and pioneer of 210mm technology, the technology platform of choice for 600W+ modules and beyond according to the independent new energy research agency Trendforce, we are actively helping the world accelerate towards the goal of achieving carbon neutrality. As of the third quarter of 2022, Trina Solar shipped 40GW of 210mm modules, ranking first in the industry, with a total of 120GW of global modules shipments since our foundation.
There is a long way to go and much work to be done, but these figures signify we are moving in the right direction. As a brand, we will remain steadfast in our commitment to supporting the world in the very important fight against climate change, continuing to innovate to offer the very best solar solutions.
Smart Energy Solutions
delivered straight to your inbox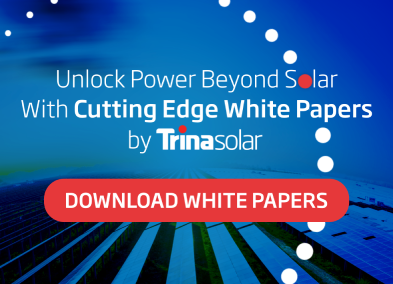 Visit us at the following events in 2023