22/04/12
210 Modules Comprehensive Analysis
From governments to investors, and from residents to corporations, the world continues driving toward ambitious carbon-neutral goals. Achieving these targets will be no easy endeavor, and it will fall in part on solar developers and EPCs to find the best solutions.
To meet this growing demand, they'll need modules that can continue delivering reliable renewable energy at the lowest levelized cost of energy (LCOE).
Enter the 210 Vertex series modules from Trina Solar. Representing a significant breakthrough in production capacity, performance and reliability, Trina Solar designed the 210 Vertex series specifically to meet this historic moment. Recently, Trina Solar published the 210 Vertex White Paper 2.0 globally, which comprehensively presents the significant value the 210 ultra-high power modules deliver to the industry.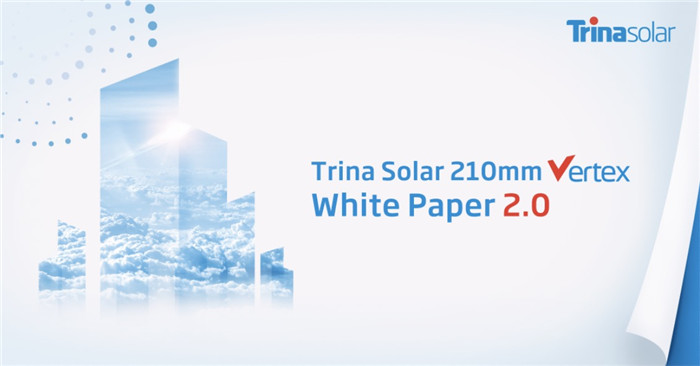 One of the highlights from this paper shows how the 210mm Vertex modules help developers and EPCs achieve the lowest LCOE. Let's take a look at how the 210 Vertex series accomplishes this.
Solar's role in the renewable energy transformation
According to global research and consultancy group Wood Mackenzie, most countries in the Asia Pacific region expect to have lower LCOE for renewables than fossil fuels by 2030. This, together with the boost towards solar as part of their efforts towards carbon-neutrality, has created an environment favorable for capacity additions in the coming years.
Wood Mackenzie also reported that countries within the Asia Pacific region will continue to boost solar, achieving 1,500 GW in total solar capacity by the end of the decade. This is equivalent to 10% of the total power generation in the region by 2030.
In most countries, photovoltaic solar is the cheapest new-build electricity. Hence, it plays an important role in transitioning the region into the renewable energy era. Remaining competitive in this surging sector will mean developers and EPCs need to identify successful ways to cut risks and costs to boost project value.
210mm Vertex is key to price parity
Not just any solar module can help developers and EPCs achieve the lowest LCOE. Accomplishing this requires a panel that is high-power, high-efficiency and high-reliability.
The 210mm Vertex modules incorporate several innovative features that do just that, making them the ideal module for ushering in the next era of renewable energy.
New breakthrough solutions and major advances in 210mm modules and technology have launched the 600W+ high-power era. This owes to the huge contributions made at every stage in the supply chain as well as joint, industry-wide efforts to break new ground. Thanks are due to the 600W+ Alliance for their tireless explorations. From semiconductors to cells, modules, inverters, trackers and glass, different parts of the supply chain have combined to effect vast change in the PV industry. That 210mm technology has been able to lead the way in making large-size modules the industry standard.
Trina Solar itself has also scored successive wins in specific areas such as load performance, container shipment, storage, transportation, and installation. Take the wind load resistance of 210mm modules, for example. Results from a study by a leading global wind-tunnel company showed that the 210mm module, with its lean structural design, not only compares favorably with any other product, it actually outperforms them.
And, in the ever-evolving solar industry, that's saying something.
Reducing initial project investment
The initial project investment is dependent upon module power and efficiency improvements.
The 210 Vertex modules reduce this initial investment by using a more efficient system, designed to achieve a low voltage and lower balance of system (BOS) costs. The Vertex series' unique low voltage, high string power combination allows for more modules per single string, which means fewer strings required.
The string power of 600W+ modules is 41% greater than that of other modules in the industry, and BOS cost savings can be as high as 4 to 6%, providing a significant overall advantage for further reducing LCOE. With the right size PV system, this design can reduce the initial investment and cost sharing of the system.
The average efficiency of 210mm Vertex modules reaches at least 21.5%, a significant boost over similar solar wafer sizes.
Increasing total life-cycle power generation
As the pinnacle of Trina Solar's high-power era, the Vertex series' power ranges from 410W+ for residential modules up to 670W+ for utility-scale modules. Compared to the current industrial average of 370W+ to 580W+ modules, the higher power Vertex modules create more value for customers over the life-cycle of the PV system.
Combined, the 210mm Vertex modules' lower initial investment while boosting life-cycle power generation to deliver the price parity developers and EPCs need.
Widespread component compatibility
The 210mm Vertex modules also bring additional benefits for developers and EPCs in the form of widespread component compatibility.
Unlike other modules on the market, the 210mm Vertex modules are highly compatible with a much wider variety of major solar components compared to other large sized wafers, such as the 182mm. This includes trackers, racking, and both string and central inverters. This widespread compatibility mitigates risks during interconnection and commissioning. It also helps avoid costly delays and cut soft costs in the process.
With Trina Solar leading the way in standardizing the 210mm PV industry, component compatibility will become even more common in the solar supply chain.
Want to learn more about how Trina Solar's 210mm Vertex modules help achieve the lowest LCOE? Download the 210 Vertex White Paper 2.0 today or reach out to solar experts at Trina Solar.
Smart Energy Solutions
delivered straight to your inbox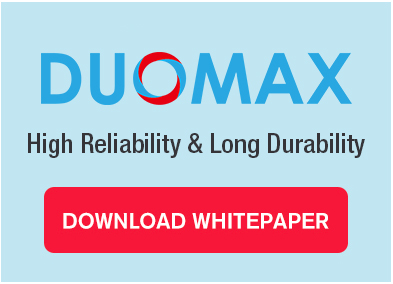 Visit us at the following events in 2023