18/08/28
Business of Solar,Industry News
With an estimated population of around 1.3 billion, India is one of the fastest growing markets for solar energy. As the energy need for not just commercial entities but the residential sector continue to increase, India has added 864 MW of power through rooftop solar panels in 2017 alone. While the figure may seem small next to India's total capacity of 2.2 GW, the government recognises that there is great potential in the rooftop solar segment and is making steady efforts to introduce it across India.
Currently, a vast majority of India's imported solar energy products are being supplied by Chinese companies as their panels and equipment are 6 to 8 per cent cheaper than domestically-produced ones. Trina Solar was one of the first movers in the Indian solar energy market and has shipped over 3GW of solar modules and logged sales of almost $450 million in the past decade. It now leads the pack in this new and exciting market, especially with the introduction of Trinahome - a one-stop, residential solar rooftop solution.
Trinahome boasts inverters with 3 kilowatt, 5 kilowatt, and 10 kilowatt systems promising huge cost savings in the long run. These completed kits also come with a five-year-old guarantee and installation by a local and certified technical crew. In view of the growing market potential, rooftop units are anticipated to make up fifty percent of the market with utility being the other fifty - Trina Solar is recruiting, training and certifying installers and partners at a rapid pace in anticipation of the increasing demand. The company faces tough but healthy competition from its domestic competitors Su-Kam and Luminous but is expected to own the majority of the rooftop solar market soon.
Although the kits are currently imported from China and installed by technicians, the company is looking to move the assembly process to India in the coming months. This is due to a 7.5 percent customs duty tax which would be alleviated should assembly be done locally. In addition, Trina Solar is also in the midst of approving and short-listing vendors and suppliers in the domestic market for other parts (inverters, cable, grid box, etc) in a bid to make their product more competitively priced.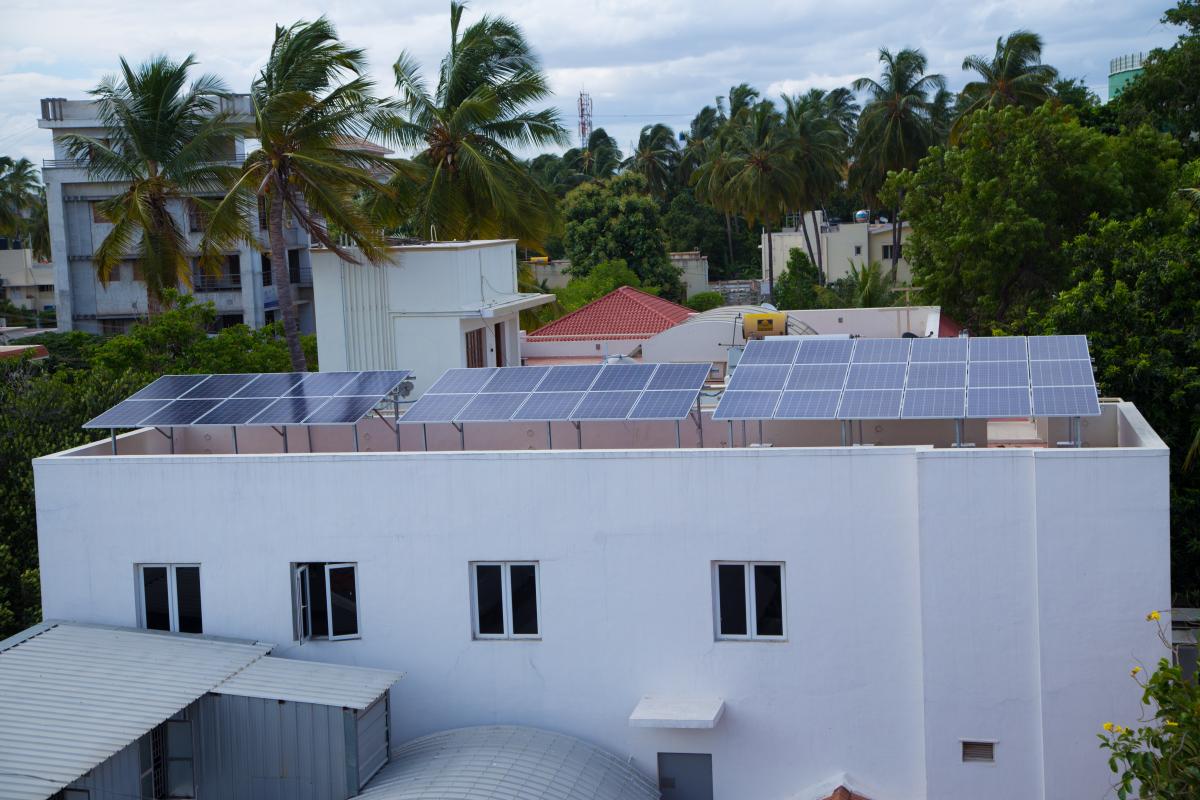 A residential home in Tiruppur, Tamil Nadu, has managed to drastically decrease their electricity bills with a Trinahome rooftop solar kit.
Note: Trinahome has since been discontinued. Customers looking for residential solar solutions can learn more about our
Residential Modules here
, or
get in touch with our dedicated team
to get these modules for your next residential project.
Smart Energy Solutions
delivered straight to your inbox