19/05/22
Business of Solar
Trina Solar Co., Ltd, the global leader in integrated smart PV energy solutions, has seen strong growth in the Philippines' commercial and industrial sector this year driven by businesses' desire to reduce their power bills.
The high cost of electricity from the grid is leading Philippine businesses to turn to solar energy, says Junrhey Castro, Trina Solar Philippines country manager, who was speaking at The Solar Show in Manila. (20-21 May). Trina Solar is also having a Trinahome national training event in Manila (22-23 May).
Castro says Trina Solar is seeing a lot of interest from commercial and industrial companies in the Philippines for Trina Solar's energy solutions.
He says there is a growing awareness in the Philippines for solar energy and the market has become a lot more sophisticated.
"There is a good variety of financing options available now, including leasing and power purchase agreements. These make solar affordable with zero upfront costs," he says.
Some commercial and industrial companies can have a solar system at no upfront cost in return for signing a power purchase agreement.
Castro says another key trend in the Philippines solar market, is that customers are looking for simpler and more integrated solutions.
Trina Solar has responded to this trend and is now offering commercial and industrial customers in the Philippines the choice of a more integrated solution. This means rather than only provide the solar modules, Trina Solar can also provide the other components, such as the mounting system and inverters, required. Trina Solar and its partners can also help with engineering services and installation.
"By bundling capabilities and components in a single product, customers only need to deal with one warranty provider, and can take advantage of lower installation costs," says Castro.
Castro says some of the big adopters of solar energy – in the Philippine commercial and industrial segment – are shopping malls, manufacturers as well as logistics companies transporting and storing goods in temperature-controlled environments.
"Because these businesses have large rooftops, that can be used for solar panels, and their energy consumption peaks during the day, they find that solar energy is very conducive to their business and can generate significant cost savings," he adds.
Trina Solar's complete solution approach is also found in Trinahome, the residential solar kit which brings together modules, inverters, grid boxes, mounting and cables. Trina Solar launched Trinahome in the Philippines in December.
Trina Solar is having a national training event for Trinahome installers on 22-23 May in Manila.
Castro says, "we continue to be at the forefront of the Philippine solar industry. From working on the small home installations to the 132.5MW Cadiz Solar Power Plant, our Philippine team has deep experience in tailoring to customer needs."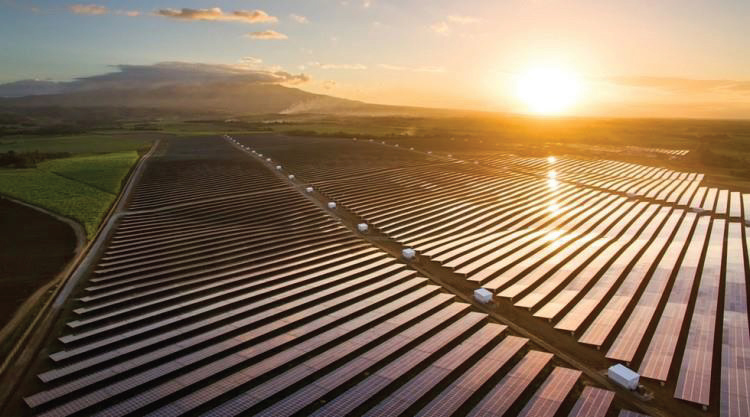 Cadiz Solar Power Plant, Philippines
"Just as importantly, Trina Solar's innovative solar solutions are built to international standards and have the bankability ratings to give those investing in solar projects, greater confidence."
"Solar is important for the Philippines because it provides cleaner, cheaper and more reliable energy than fossil fuel sources. It creates safe, local jobs everywhere, and is currently energizing communities in even the most far-flung, off-grid barangays," adds Castro.
Smart Energy Solutions
delivered straight to your inbox