19/10/23
Business of Solar
Trina Solar, which is exhibiting at the All Energy Australia 2019 trade show, is offering its integrated solution TrinaPro as the best value solution for Australia's utility-scale solar sector.
TrinaPro integrates high output modules, appropriate to the installation, with smart PV controllers and trackers, smart inverters and digital cloud-based operations and maintenance (O&M) software.
Putting these together in a single product solution achieves a better levelised cost of energy (LCOE), because all the parts and components are designed to work with each other seamlessly. Delivery and installation is also made simpler.
Many utility-scale projects are in relatively remote areas, away from major cities and towns, which means transporting modules and other parts to these places can be a logistical challenge. But with TrinaPro, the transport and logistics aspect is consolidated, helping to see that the solar system is delivered on time and on schedule.
Our patented fast-installation structure allows modules and trackers to be installed up to three times faster than industry averages, which saves labour costs.
Data monitoring, data analysis and predictive maintenance for the installed solar system is also streamlined, helping to see that the solar system operates efficiently.
Ku Jun Heong, Trina Solar's Asia-Pacific director of sales and marketing, says: "Solar farms make use of the plentiful land available outside major Australian cities, but the distances involved makes delivery, operations and maintenance more complex. TrinaPro responds directly to these challenges by offering simplified installations, single window delivery and warranty."
Single window delivery means all the parts and components are delivered in a properly coordinated manner so the installation work can proceed smoothly. Single window delivery is easier to achieve if all the parts are coming from one supplier- like in the case of TrinaPro – but if parts are coming from many different suppliers, 'single window' delivery is harder to achieve.
"The fact all the modules and other parts of the installation come from Trina Solar, which has also done the systems integration, means Trina Solar can offer performance warranties for the solar system," says Ku.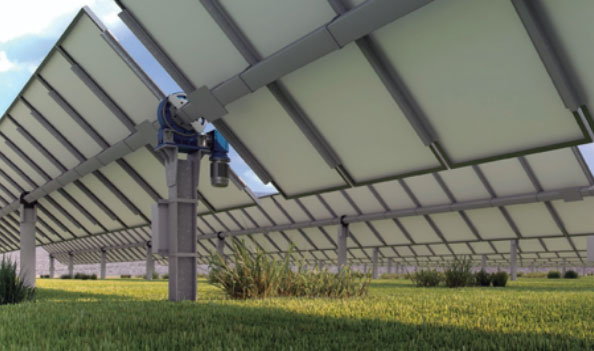 Systems integration is becoming increasingly important, because solar systems are becoming more complex. In the effort to gain higher levels of power output, more parts and components are being added, such as smart trackers.
The increasing prevalence of bifacial solar is driving adoption of trackers.
"The integration of smart trackers into TrinaPro can provide up to a 6% power boost for Trina Solar DuoMax bifacial solar modules by angling them to reduce the effect of shading. Tracker technology can also be used to protect solar panels from hailstorms, which occur in some parts of Australia. The tracker can angle the panel to be perpendicular to the ground," says Holger Schenk, Trina Solar's Asia-Pacific director of solution services.
"We bring a wealth of experience not only from the module space, but also from our work with world leading Spanish tracker manufacturer, Nclave, which Trina Solar acquired in 2018. Customers know we can advise on optimising distances between modules and torque tubes, or distances between two modules on the mounting system," Holger adds.
"As a one-stop solution for customer support, customers can take the guesswork out and immediately come to us for advice. This means less time and money needs to be spent on installation and maintenance."
Trina Solar's first utility-scale project, using TrinaPro, is a 250MW project in China's Shaanxi province.
The company is now working to introduce TrinaPro into Australia. "There has been a lot of interest in Australia in TrinaPro. We are in detailed discussions now with customers," says Schenk. He says customers are interested in TrinaPro partly because of the potential to offer performance warranties for the solar system.
Smart Energy Solutions
delivered straight to your inbox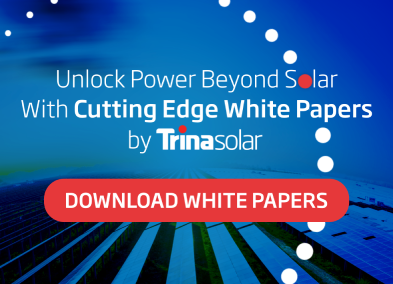 Visit us at the following events in 2023