Trina Solar complies with UFLPA and ADCVD for all US solar module imports
2023.09.01
Solar industry veterans know all too well how supply chain issues, shifting regulations, and geopolitical risks can disrupt the U.S. market. However, recent developments have left many in the industry with more questions than answers and more rumors than facts than ever before.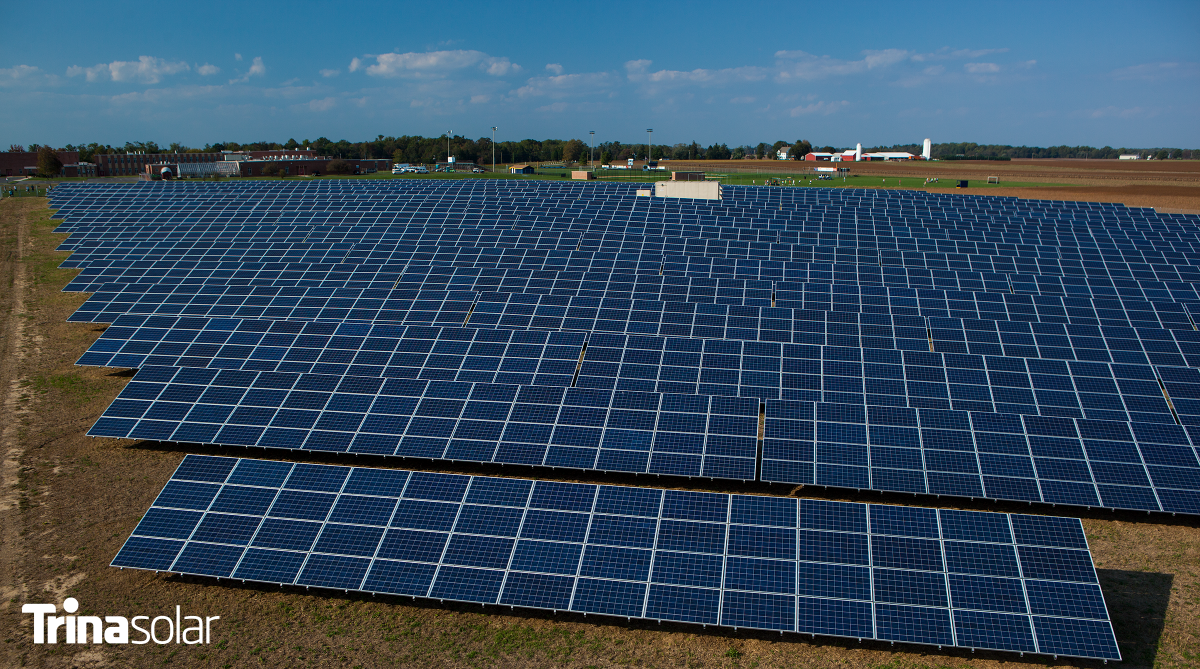 Two primary culprits arise as the cause of so much confusion and concern:
The U.S. Dept. of Commerce's (DOC) final determination on the Anti-Dumping and Anti-Circumvention (AD/CVD) duties, and

The allegations of forced labor in the solar supply chain and subsequent detention of module imports under the U.S. Customs and Border Protection's (CBP) Uyghur Forced Labor Protection Act (UFLPA).
As an industry leader who's been at the forefront of not only solar photovoltaic (PV) module technologies and solutions but also in building a sustainable future, Trina Solar understands that true sustainability covers three pillars: environmental, social responsibility, and economic — each just as important as the others. That's why Trina preemptively took steps years ago to address the issues at the heart of the AD/CVD and the UFLPA to maintain full compliance and traceability.
This article serves as a clarification of facts and outlines the steps Trina has taken to prevent forced labor in its supply chain and ensure that modules imported into the U.S. comply with U.S. regulations. Trina looks forward to continuing to use ethically sourced materials and material processing to supply the high-quality, reasonably priced solar modules from a bankable, Tier 1 solar module manufacturer that the U.S. market urgently needs.
AD/CVD Tariffs Do Not Apply to Trina Solar Modules
The ever-evolving landscape of trade regulations, particularly AD/CVD tariffs, remains a pressing solar industry challenge.
The DOC's 2012 AD/CVD ruling determined that cell fabrication and module production outside of China qualified as "substantive transformation." Therefore, solar modules produced outside of China that incorporated solar cells fabricated outside of China have been exempt from AD/CVD tariffs since circumvention tariffs were initially announced. The August 2023 DOC ruling changed the definition of substantive transformation to also include either wafer production outside of China or 4 out of 6 listed materials must be from non-Chinese sources.
The recent DOC ruling determined that some Chinese solar module suppliers were manufacturing solar modules in Cambodia, Malaysia, Thailand, and Vietnam to avoid paying duties on Chinese-made solar goods. Therefore, the DOC extended AD/CVD rates to solar module exports coming out of these four countries.
The new conclusion that the transformation of wafer into cell represents an insignificant process conflicts directly with its previous ruling, determining that cell production is a significant transformative step. Despite strong disagreement over this reversal of the long-standing wafer-to-cell transformation's significance, this determination will significantly impact costs for solar module materials and induce a short-term disruption in supply chains since non-Chinese sources of wafer and 4 out of 6 listed materials are not yet at a scale to meet the U.S. module demand.
Due to President Biden's two-year moratorium, AD/CVD duties will not be collected on any solar module and cell imports from these four countries until June 2024, as long as customers deploy the imports in the U.S. market within six months of the termination of the President's Proclamation.
The ruling represents a severe blow for suppliers without wafer plans. It will no doubt create a shortage in 2024 for developers, contractors, and installers, with the potential to hamper the country's current transition to renewable energy.
As other suppliers scramble to source wafers from unaffected countries and customers look for AD/CVD-compliant modules, Trina has already taken the appropriate steps to stay ahead of the curve.
Well-established Supply Chain Diversification
Before the DOC's AD/CVD determination in December 2022, Trina was working diligently to expand production locations, arrange business operations, and diversify supply chains to comply with U.S. regulations and minimize tariff impact on its products.
Trina recently announced the expansion of its operations to include a state-of-the-art 6.5 GW wafer facility in Vietnam. The facility recently rolled off its first batch of 210mm ingot, with full-scale operation expected by October this year. The wafers produced are primarily used in cell and module production at Trina Solar's sites in Southeast Asia, including Trina's supply to the U.S. market. The investment for the new facility was made in advance of the DOC's recent shift in policy and demonstrates Trina's commitment to supply chain diversification and compliance.
Since 2021, Trina has used only non-Chinese polysilicon for solar modules imported into the U.S. market. Due to these efforts, Trina is the first — and still the only — company to achieve a fully independent supply chain outside of China by using EU and U.S.-sourced polysilicon and manufacturing wafers, cells, and modules in Southeast Asia (SEA).
Trina's SEA cell and module manufacturing facility will utilize wafer capacity from Vietnam, providing the company with wafer, cell, and module capabilities necessary to meet near-term U.S. market requirements and remain exempt from circumvention tariffs.
Trina's 4 of 6 BOM
Trina Solar has secured the capability to procure four out of six Bill of Materials (BOM) listed by the DOC for its modules outside of China.
As the importer of record, Trina's products will be certified and compliant with U.S. regulations. Products purchased and delivered in the United States comply with the August 18, 2023 circumvention ruling.
Trina Solar Sources UFLPA-Compliant Poly for All US Modules
As Trina Solar successfully navigates through the intricacies of AD/CVD, the company also remains steadfast as a pioneer in UFLPA compliance.
Since 2021, well-respected European and U.S. polysilicon partners have sourced 100% of the polysilicon used in Trina's U.S. modules.
The company made this crucial move not only as a proactive step toward ensuring ethical sourcing practices but also as an essential measure to prevent the inclusion of conflict minerals, particularly those associated with the Darfur conflict. This ethically driven, forward-thinking approach led to Trina establishing a fully UFLPA-compliant supply chain since 2021.
A Step Above: Tracing the Upstream Silicon Supply Chain
Building on its established commitment to responsible sourcing, Trina Solar took another significant leap in 2022 with expanded infrastructure for compliance to encompass the entire silicon supply chain, tracing materials all the way upstream to mining activities. This expansion was driven by a dedication to preventing the use of materials from regions associated with forced labor allegations.
By implementing advanced upstream materials traceability systems, Trina Solar successfully created a comprehensive view of its supply chain, ensuring that every component meets the highest ethical standards. This level of transparency illustrates Trina's dedication to ensuring that no forced labor or unethical practices are involved in its solar module production.
Advanced Traceability Infrastructure and Exemplary Response System
Another of Trina Solar's noteworthy strengths is its ability to respond quickly and efficiently to compliance requests. Trina's advanced traceability infrastructure allows for rapid response with detailed documentation when requested by the U.S. Customs and Border Protection (CBP). This capability showcases Trina's commitment to transparency while also ensuring timely deliveries for customers.
Rising to the Moment
By using 100% EU and U.S. poly and 100% wafer from Vietnam to supply the U.S., Trina Solar remains compliant with the DOC's final ruling and the UFLPA.
These critical measures enable Trina to deliver the high-quality, Tier 1 modules needed to help meet the country's urgent renewable energy goals.
Interested in learning more? Contact our local US team of solar industry experts.