Leading the charge
Here at Trina Storage we pride ourselves on delivering pioneering technology for the renewable energy sector, an industry that's booming at an unprecedented pace with developments happening fast. That's why we're excited to showcase our innovative Battery Energy Storage System solution – Elementa – at the upcoming Intersolar Europe 2023.
Location: International Congress Center München (ICM), 81823, Munich, Germany
Date: June 14–16, 2023
Booth: Hall (A), A1.370 – 490.
Website: www.intersolar.de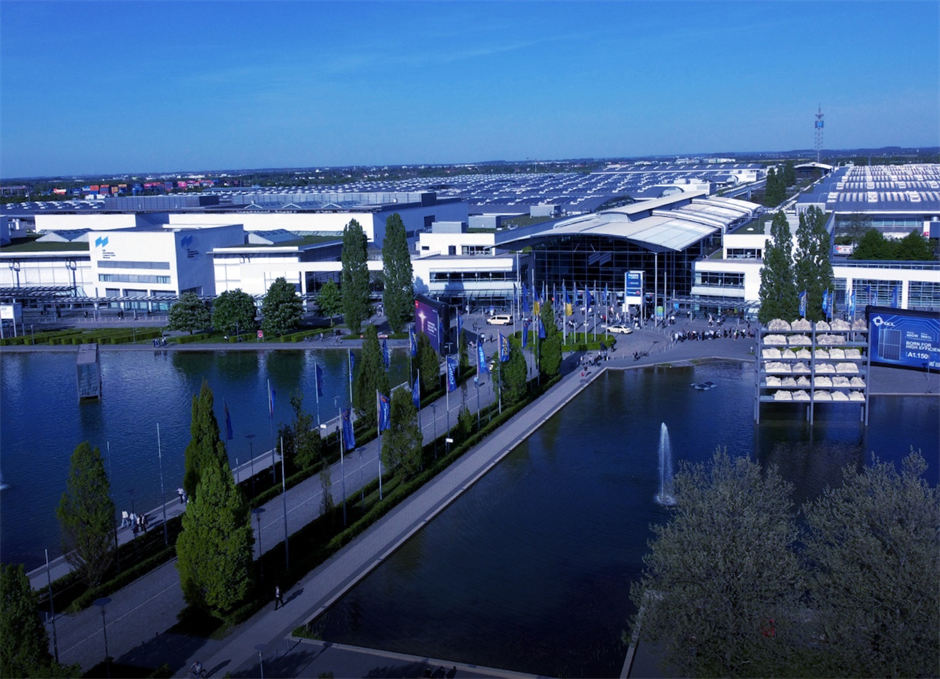 Navigating the energy transition
Stationary energy storage has never been more important in the energy supply chain, with the grid network instability and especially with eMobility is gaining traction worldwide too. The greater need for both is fueling demand for storage facilities and grid connectivity.
In this ever-evolving world of renewable energy, where solar technology continues to advance, we've been addressing a vital question: How can we ensure an efficient and cost-effective integration of renewable energy sources into the grid, considering their intermittent nature? Our answer comes in the form of advanced battery storage technology, an area where we're proudly leading.
Our mission at Trina Storage is clear-cut: we aim to solve the unique technical challenges faced by Independent Power Producers (IPPs), developers and Engineering Procurement Construction (EPCs) entities. With over 25 years of manufacturing experience and a deep-rooted PV heritage, we've developed Elementa, a fully integrated BESS solution that underlines our commitment to energy storage innovation.
Elementa: the future of BESS, here today
Experience Elementa like never before at lntersolar Europe 2023.
We invite you to experience the full potential of Elementa at Intersolar Europe 2023. This showcase represents a glimpse into the future of energy storage that's available today. Elementa is paving the way for a new era in BESS, offering safe, flexible, high-performance systems. Elementa shines with its intelligent, modular design that's specially crafted for grid-scale installations, highlights include:
Cutting-edge LFP batteries
Superior liquid cooling system
Comprehensive fire suppression system

Elementa offers much more than a uniquely functional design. It's becoming synonymous in the industry for its bankability, performance and safety, benefiting from:
Cost savings: substantial cost savings, reducing CAPEX and OPEX by up to 8%.
Enhanced performance: enhanced battery performance with exceptional thermal management enabled by uniform heat dissipation.
Safety protection systems: advanced fire protection system with heat and smoke detectors and a gas sensor-enabled ventilation system.
Maintenance and availability: ease of maintenance and greater availability, reducing chances of failure through efficient component use.

We are also excited to announce that Elementa has been shortlisted for the EES Award for Innovating Energy Storage with the ceremony presentation being held on June 13th at ICM. Wish us luck!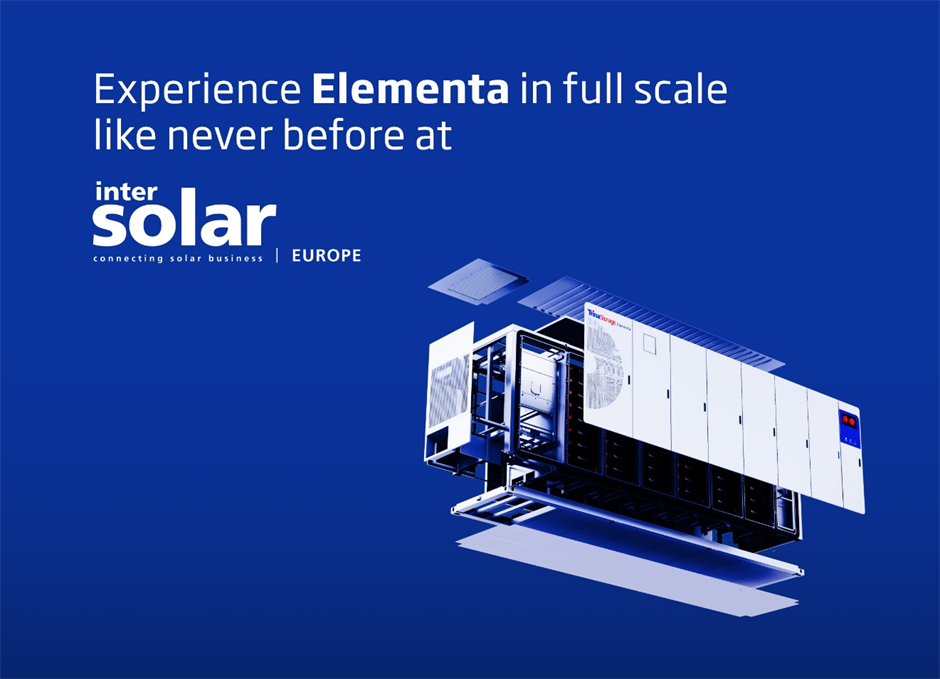 Visit us at Intersolar Europe 2023
We have a full schedule of interactive activities lined up at our booth (A1.370–490) to complement your Elementa experience at Intersolar Europe 2023.
Watch and learn from engaging presentations from our team, where you'll also get an in-depth look at Elementa and our suite of utility solutions. Take part in our live quiz and put your knowledge to the test with a chance to win exciting prizes as we're giving away:
Apple iPad
FreeBuds 5i
Xiaomi band 7

At Trina Storage, we know that intelligent storage solutions are the cornerstone of our energy infrastructure's future. To us, energy storage is not just a solution; it's the missing piece of the energy transition puzzle. It is vital for enabling the global renewable energy transition. As we lay the foundation for a renewable future, we encourage you to join us in this transformative journey. Join us for the energy storage revolution.
Experience Elementa like never before at lntersolar Europe 2023!
Smart Energy Solutions
delivered straight to your inbox