What's all the hype surrounding the Trina Storage, Elementa?
2023.04.12

What is Elementa?
Elementa is the Smart Battery Storage Solution from Trina Storage. Elementa is based on a scalable cabinet design which is specifically tuned for the Utility Scale market. Containing inherently safe LFP battery chemistry and fully integrated with smoke, gas and fire detection systems as well as liquid cooling, fire suppression, BMS, EMS, PPC and early warning detection technology.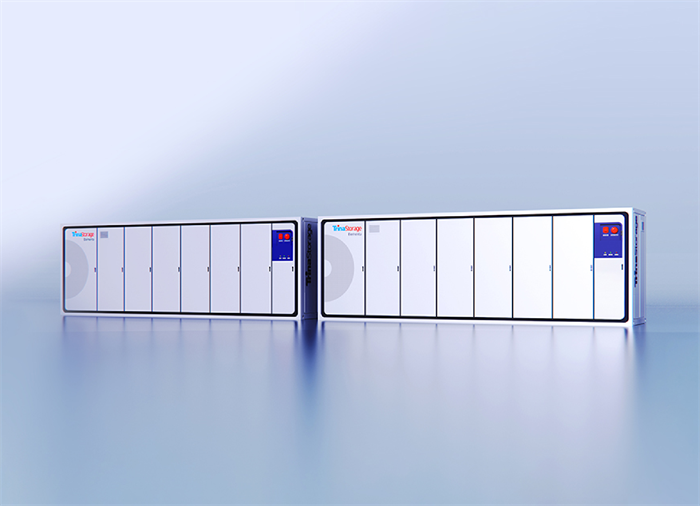 Tech spec of Elementa
Elementa cabinets are designed to create a flexible site footprint. Each Elementa cabinet contains 2.2MWhrs at 1500 Vdc (peak). The cabinets are arranged in groups of up to eight cabinets and then paired with a Power Conversion System (PCS) to give a working voltage of 690 Vac. The BMS is primarily responsible for maintaining the safety of the battery pack and as such is designed to monitor and record all parameters of the battery system which in turn provide early warnings, alerts, alarms and shut downs from its state-of-the-art software algorithms. An Elementa site is typically optimised for 1 hour, 2 hour, 4 hour or even 6+ hour applications.
Applications of Elementa
Elementa is designed and tuned for the Utility Scale market serving functions from frequency regulation to wholesale arbitrage, however it is capable of performing just about any grid function or application which it may be asked to perform.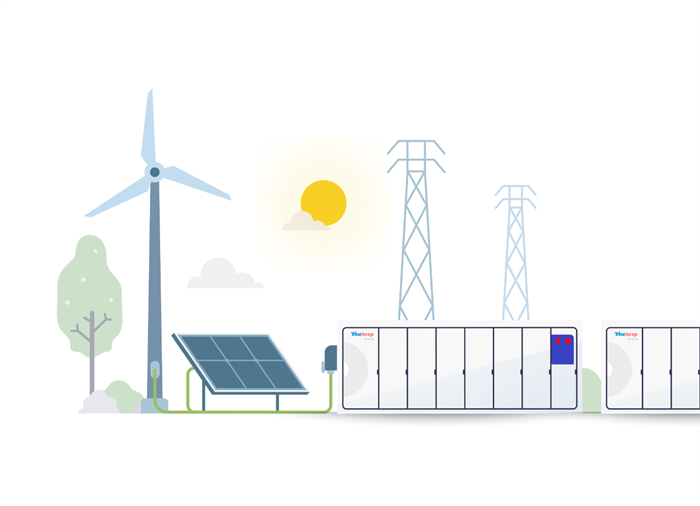 Comparison with other BESS
Whilst other battery energy storage systems are available in direct competition with Elementa, they typically rely on third party core components such as the cell which is sourced from vendors and are therefore not vertically integrated in any way, nor is it adequately controlled or understood by the supplier. Conversely, Trina Storage have set about vertically integrating the key components and with almost a decade of research already completed, we have a huge advantage over our competitors. We have refined our technology over the years so we understand it very well. This means we can control and optimise it which has obvious benefits for lifetime and performance.
Elementa is cost-effective, flexible and scalable
Scalable in iterations as low as 4.4MWhrs (2 cabinets) the resolution and scalability offers maximum flexibility for system sizing and site layout. Couple this with the class leading cell lifetime offered by our cell technology and you have a long life solution tuned and optimised to be correctly sized, not over-sized to cope with the rigors of ESS life.
Our home growth, vertically integrated, safe, long life approach ensures a more cost effective solution than anything else on the market with no need for third party suppliers to be included or for distributors adding margin and making it more expensive than it needs to be.
Reliable and Efficient
Our plug and play connectivity and above ground architecture ensures the system is installed and commissioned in a timely manner which greatly reduces time to deployment on-site with no need for expensive and time consuming ground works.
Also, once operational, the site is monitored by our Scada and Telemetry systems and can be more easily and effectively monitored and maintained under a proactive schedule instead of the reactive teams of engineers which have been the norm for years.
Environmentally friendly
Elementa uses LFP batteries which contains no heavy metals such as Cobalt, meaning a cleaner, greener manufacturing process. This is increasingly important when considering a company's corporate, social and environmental responsibilities under CSR and ESG. Stories associated with child labour in the Cobalt mines such as in the Democratic Republic of Congo are not even possible for an LFP battery supply chain.
Deployment and market uptake
Since the launch of our Elementa product in 2022, we have hit the ground running with a busy pipeline of deployments scheduled throughout the year. We see a very bright future in the ESS market especially in the Utility Scale sector. This optimism is driven by real world events and will need the collective efforts of all companies in this sector to work together in some ways to strengthen the electricity grids for a period until Government intervention or action can make a real and lasting difference to the global infrastructures.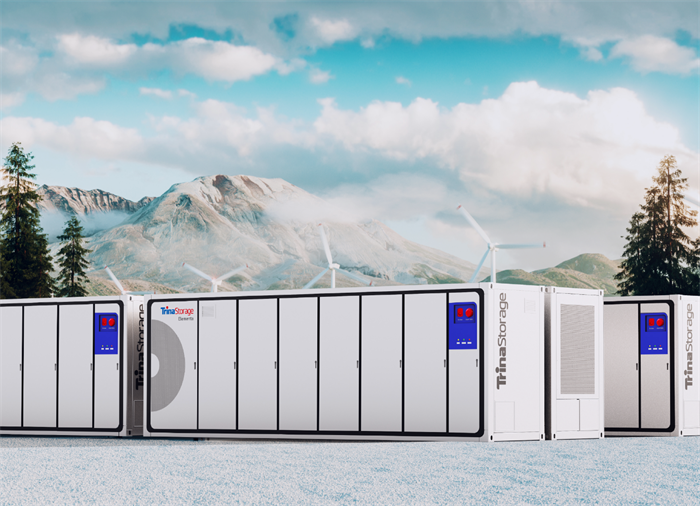 Trina Storage is at the forefront of <Battery Energy Storage System> technology and continues to implement large utility-scale and commercial storage systems, like <microgrids>, in order to overcome the challenges presented by the renewable energy transition.